Clinic Defines Role of Population Health During the COVID-19 Pandemic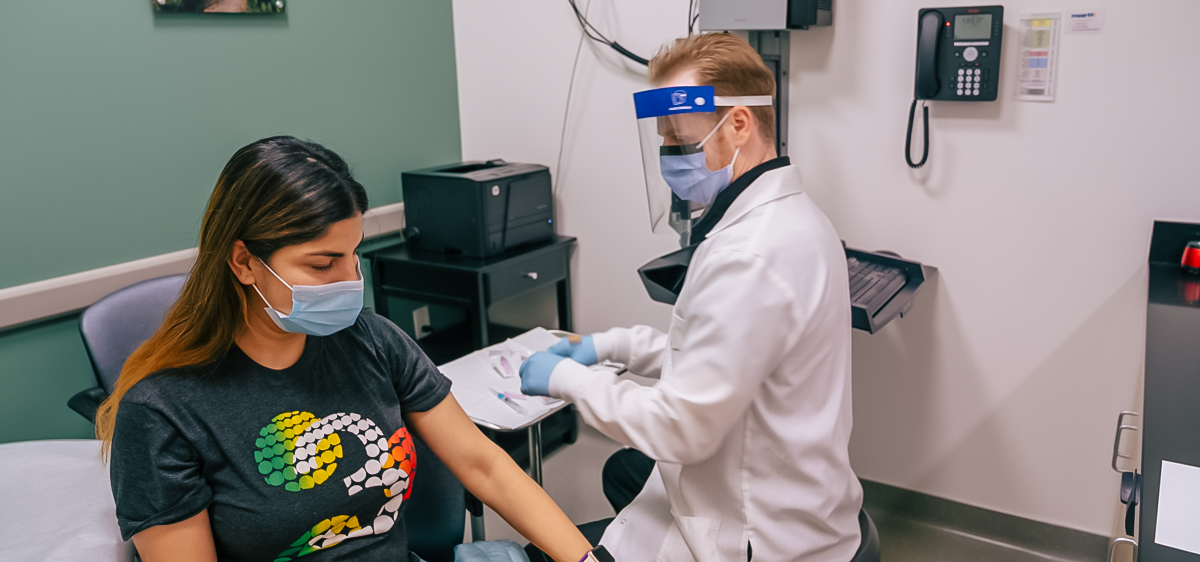 The impact was almost immediate. The brick-and-mortar healthcare model that defined healthcare delivery for generations could not be sustained during the coronavirus pandemic. Given the elevated risks of COVID-19, healthcare providers and patients were forced to embrace a virtual care model that focused on engagement rather than office visits.
On March 15, 2020, the first employee at ARUP Laboratories was diagnosed with COVID-19. Immediately, the ARUP Family Health Clinic had to rethink how it would test and treat patients for the virus while also providing ongoing treatment for other ailments. As the primary care provider for more than 12,000 patients, the clinic leveraged population health data and telemedicine, when possible, to reduce the risk of spread and keep people safe.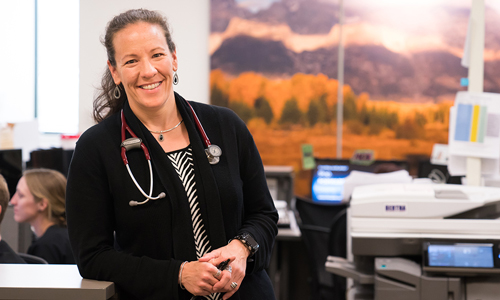 One major hurdle the clinic faced was communicating to the entire patient population, which comprises ARUP employees, their spouses, and dependents. "Healthcare is very 'office-visit' oriented," explained Kathryn Gibson, MD, ARUP medical director of the ARUP Family Health Clinic and Health and Wellness department. "We needed to identify a way to communicate status updates quickly and regularly to our entire population, which we hadn't done previously."
The clinic uses population health dashboards available through an electronic medical record (EMR) platform called Epic System, ARUP ATOP® lab utilization reports, and patients' personal health profile (PHP) data to identify which patients need care at certain times. Staff members communicated with a majority of their patients by phone and through the Video Visits feature and secure patient messaging offered by Epic System.
"Although we offered telephone and video visits pre-COVID, it took COVID to push providers and patients alike to change their thinking and behaviors regarding the way primary care 'is done.' Telehealth is now more easily integrated into daily practice, and I'm glad this change brought about by COVID is here to stay," said Gibson.
Throughout the pandemic, departments across ARUP collectively worked to develop solutions to problems. "COVID provided an excellent opportunity to meet new colleagues and make new relationships across ARUP, the University of Utah, and the Utah Department of Health," said Gibson.
The clinic worked closely with the Corporate Safety team and information technology staff to develop a COVID-19 reporting tool. Based on Centers for Disease Control and Prevention (CDC) guidance and University of Utah Health input, ARUP created the online application that enabled its workforce members to report COVID-19 exposures and symptoms to the clinic 24/7. Employees and their supervisors received immediate guidance on how to proceed with testing and work status. By tracking and organizing employee cases, the tool enabled the clinic to coordinate with the Corporate Safety team and Human Resources department to moderate risk and exposure.
By November 2020, COVID-19 infection rates in Utah had substantially increased. As it became more difficult to get an appointment to be tested, the clinic partnered with the Facilities department to build an on-campus collection site. The new site provided easier access and timely test results for workforce and family members. On-site testing reduced potential transmission of the virus and kept the ARUP labs and facilities safely staffed during the critical time.
The mental health of employees and their families was a priority for ARUP executives and the clinic. "Healthcare providers are often 'wired' to help others before helping themselves. COVID's effect on our jobs, our friends and family, and society was so profound that as healthcare providers we had to take care of ourselves to be able to continue taking care of others," said Gibson. An educational mental health campaign was implemented to help ARUP employees recognize the causes and impact of mental health issues and provide resources for treatment.
The clinic continues to build on delivery options needed for patient care while forming a foundation for how they will deliver care in the future. "We've all learned a ton about ourselves, we've hopefully grown in our resilience, and we're looking forward to ways in which we can get better," Gibson said.