ARUP's Clinical Trials Group Assists in Multisite Study Aimed at Unravelling the Mysteries of Long COVID-19
Lisa O'Brien looked at her heart monitor in disbelief. During the past several weeks, she'd had erratic heart rates that varied tremendously from 30 beats per minute (bpm) to the dangerously high number that she stared at now: 220 bpm.
O'Brien had fallen ill in March 2020 after a trip to Hawaii that coincided with the nation's shutdown to contend with the encroaching COVID-19 pandemic. She wondered if her illness could be related, but at the time, COVID-19 tests were hard to come by. When she was finally tested, it had been more than two weeks since her symptoms began, and her test result came back negative.
But for some reason, O'Brien wasn't getting better. Her teenage son helped her to his car for yet another emergency room visit. The doctor asked her many questions, ranging from whether she suffered from anxiety to if she'd had an energy drink that day. O'Brien listened as the doctor explained that the strange symptoms she was experiencing were something that people with chronic illness deal with all the time.
"I hadn't had any experience with chronic illness until that point. I was very privileged. I had this great health. I hiked. I travelled. I had just started to learn Irish dancing. That just wasn't part of my life."
Lacking any clear answers about what was happening to her body, she turned to social media and found others suffering the same strange constellation of symptoms. She launched the Utah Long-Haulers Facebook group in June 2020. Today, the group includes nearly 5,000 members.
"The biggest reason that I wanted to grow this group was so that I could take this data to somebody and say, look how many people I have found. We have a problem. We need help," O'Brien said.
Patients connecting in online forums such as O'Brien's across the country helped to spur the creation of the National Institutes of Health (NIH) Researching COVID to Enhance Recovery (RECOVER) Initiative. According to the NIH RECOVER team, the initiative seeks to quickly improve our understanding of recovery after SARS-CoV-2 infection and to prevent and treat long-term health effects.
The NIH granted the parent award to New York University (NYU) Langone Health, which in turn has made multiple subawards to more than 100 investigators at 30 different institutions. ARUP Laboratories is contracted with NYU as a RECOVER Core, meaning that ARUP provides centralized laboratory testing for 150 partner sites.
The NIH RECOVER team explained that the primary role of RECOVER Core centers is to build and support the RECOVER Initiative and its participant pool and team of investigators, and to ensure that data are standardized and effectively shared among researchers and with the public. By working in tandem with researchers across the country, ARUP plays an integral role in helping investigators understand why some people recover from COVID-19 while others, like O'Brien, do not. This work is expected to shed light on other postacute infection syndromes, such as myalgic encephalomyelitis/chronic fatigue syndrome (ME/CFS).
According to the Infectious Diseases Society of America (IDSA), long COVID refers to new, recurring, or ongoing symptoms related to COVID-19 that occur several weeks after the acute phase of infection. This phenomenon is also referred to as long-haul COVID, postacute sequelae of SARS-CoV-2 infection (PASC), and the CDC-coined umbrella term, post-COVID conditions. Importantly, there is no definitive diagnostic test for PASC, which has contributed to the difficulty of creating a standardized case definition.
According to recent data collected by the Household Pulse Survey, an ongoing collaborative effort that involves the Census Bureau, the CDC, and other federal agencies, more than 40% of adults in the United States reported having had COVID-19, and nearly one in five of those (19%) are still having symptoms of long COVID.
"The complications that are affecting those we know and love—if not ourselves—are very, very real, and we have no idea why the symptoms vary so greatly from person to person," said Erica Clyde, manager of ARUP's Clinical Trials team. Clyde worked alongside several others at ARUP, including Angela Aguilar, account executive, to partner with NYU as a RECOVER Core site. "As soon as Angela heard about this study, she knew that ARUP had the resources to carry out this work. Thanks to Angela and ARUP's relationship with NYU, we were in a position where we could seamlessly transition from reference to research work," Clyde said.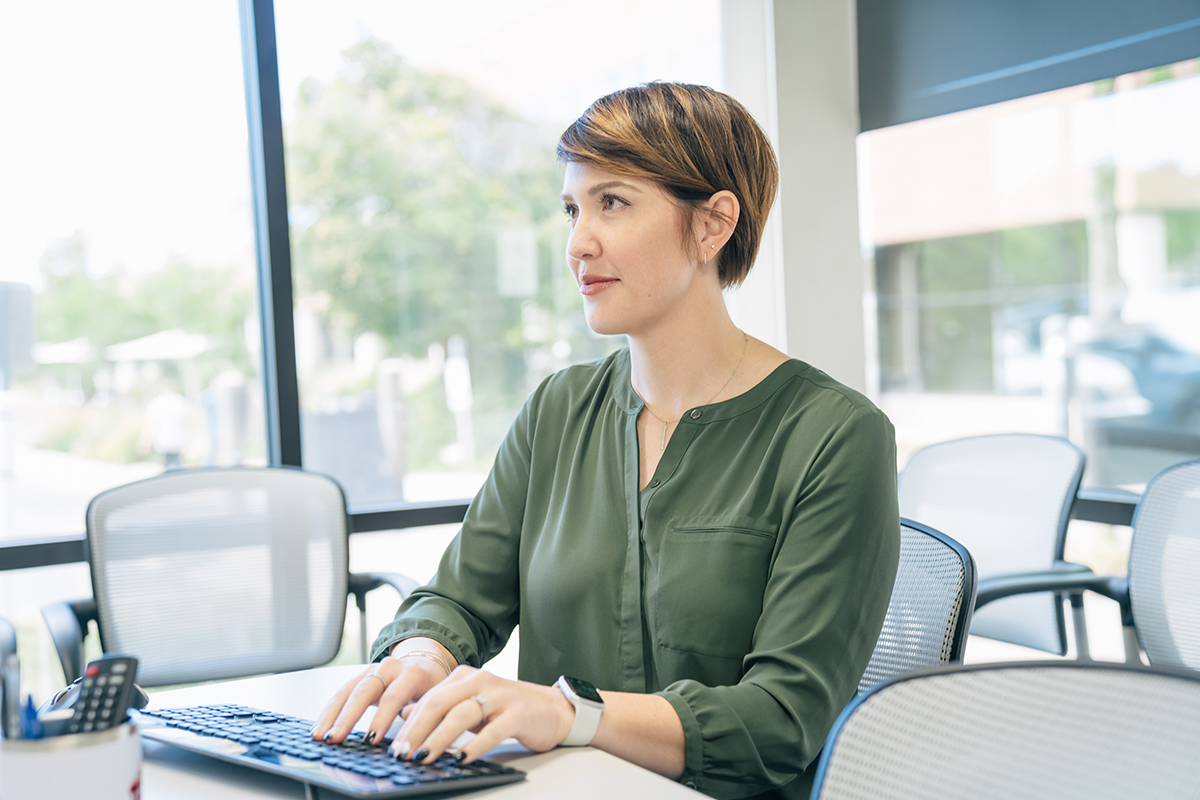 Clyde's Clinical Trials group supports clients in major research endeavors with its specialized project and sample management teams. The group has worked on several other COVID-19 studies at ARUP, but nothing of the magnitude of RECOVER. "This is the largest project that we have ever been involved with," Clyde said. "There are so many moving parts to RECOVER. Other COVID-19-related studies that we've been involved in, including HERO and COVERED, were much more centralized. In this study, we are partnering with 150 sites across the country."
The Utah Health and Economic Recovery Outreach Project (HERO) is a massive research undertaking aimed at studying the spread of COVID-19 in Utah. The COVID Evaluation of Risk for Emergency Departments (COVERED) project is a collaboration between the David Geffen School of Medicine at the University of California, Los Angeles, and the Carver College of Medicine at the University of Iowa to study the risk of infection in hospital emergency department workers during the early days of the pandemic. ARUP provided laboratory test support for both studies.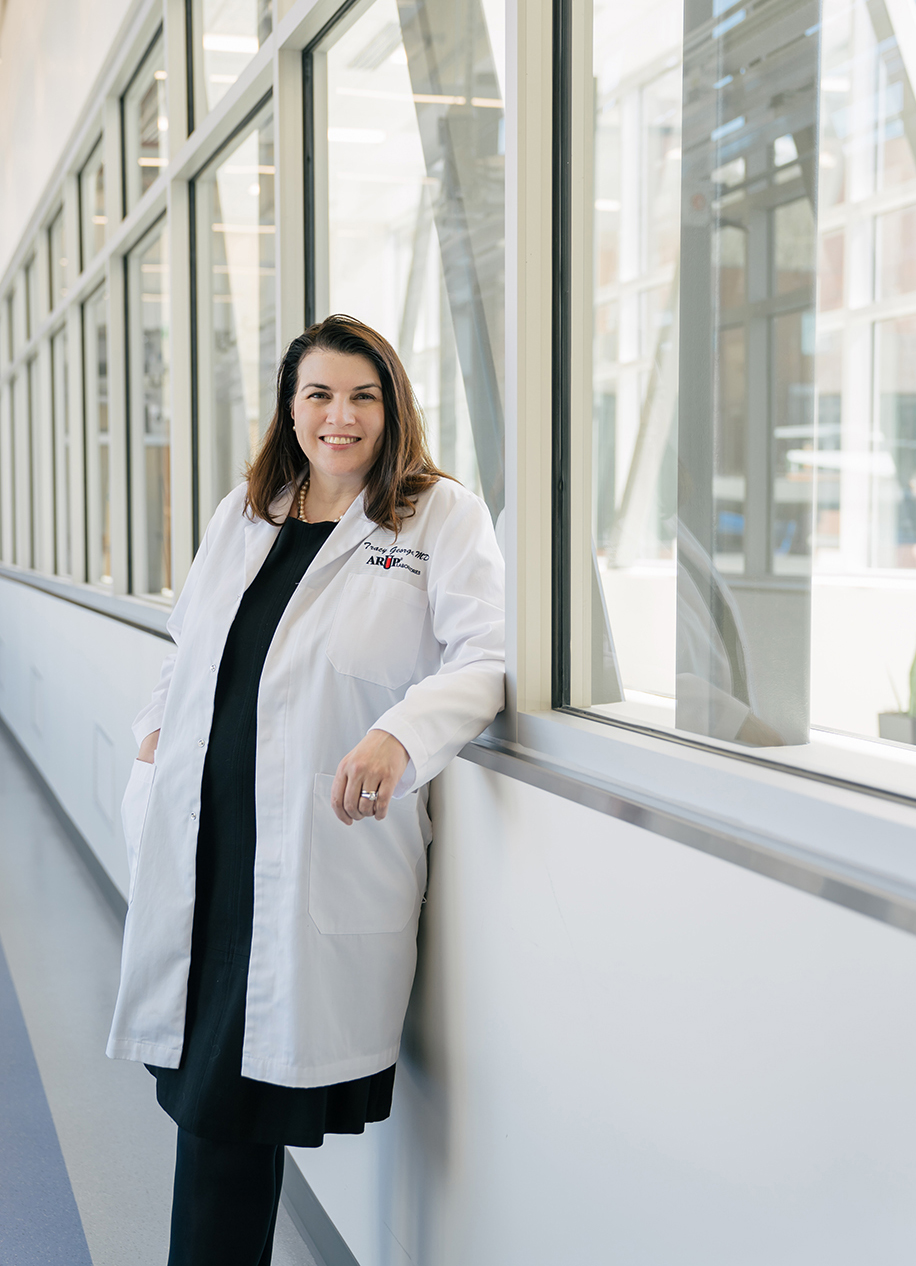 Tracy George, MD, ARUP president and chief scientific officer, noted that RECOVER is an interesting opportunity to study the postacute sequelae stage of COVID-19 and is a natural complement to the studies ARUP was involved in earlier in the pandemic. Importantly, George said that ARUP's excellent work on these prior studies has helped to position the company to participate in larger-scale studies, such as RECOVER. "We wouldn't be a considered as a partner for studies like this one unless we'd done a good job with our previous studies. We're being contacted now by these larger consortiums that are academically interested and understand the value of quality and what ARUP can bring to the table."
Although ARUP is always enthusiastic about supporting large multicenter trials, George sees RECOVER as a particularly good fit for ARUP because of the involvement of several U faculty members, including Rachel Hess, MD, MS, general internist and chief of the U's Division of Health System Innovation and Research. Hess leads the Mountain States PASC Consortium (MSPC), a coalition of five healthcare systems in Utah, Colorado, and New Mexico, and spearheaded its successful RECOVER Initiative application. The MSPC seeks to understand and compare patients who have or have had PASC with those who had COVID-19 but did not develop long-term symptoms.
Hess's consortium plans to recruit more than 900 adults, including a diverse set of volunteers from Hispanic, Native American, and rural populations within the Mountain West region, to study patients who have been newly diagnosed with COVID-19, as well as those who had COVID-19 earlier in the pandemic. Others who have not been infected with SARS-CoV-2 will be recruited as a control group.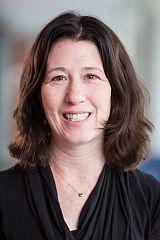 ARUP is one of the few academically affiliated labs that can serve a national study such as RECOVER."
Rachel Hess, MD, MS
General Internist and Chief of the U's Division of Health System Innovation and Research
"One of the goals of the RECOVER study is to really understand the development of PASC," Hess said. "We want to not just study people who have developed PASC, but also enroll people who are quite early in their COVID journey, before they have developed any long-term symptoms." The first cohort—those with PASC—has, fortunately or unfortunately, proven to be easier to recruit for, in part thanks to groups such as O'Brien's, Hess noted.
As for ARUP's role as a RECOVER Core site, Hess sees ARUP's academic affiliation and licensure in every state in the country as a major asset. "ARUP is one of the few academically affiliated labs that can serve a national study like RECOVER," she said.
"At the University of Utah, we benefit so greatly from our relationship with ARUP," she added. "We can literally run any test we need."
Enrollees in Hess's PASC study undergo a series of laboratory tests that researchers hope will provide clues to predict the development of PASC. These tests provide information about the body's autoimmune system, inflammatory processes, and microbiome, all of which have been hypothesized to be impacted by SARS-CoV-2 and were chosen by a diverse group of experts. "We are so early in our understanding of long COVID that we want to try and test everything and figure out what actually is impacted," Hess said. COVID-19 has been blamed for nearly everything, she said. "The question is, what of that is true and what of that is not?"
Jeanette Brown, MD, PhD, medical director of the U's COVID-19 Long-Hauler Clinic, confronts that question every day. The COVID-19 Long-Hauler Clinic serves two categories of patients: those with COVID-19 who were severely ill (i.e., were hospitalized or in an intensive care unit), and those with long COVID whose symptoms have persisted for months. According to Brown, the clinic has seen more than 1,000 patients since opening its doors in July 2021. Approximately 70% of those patients are women, and the average age is 47.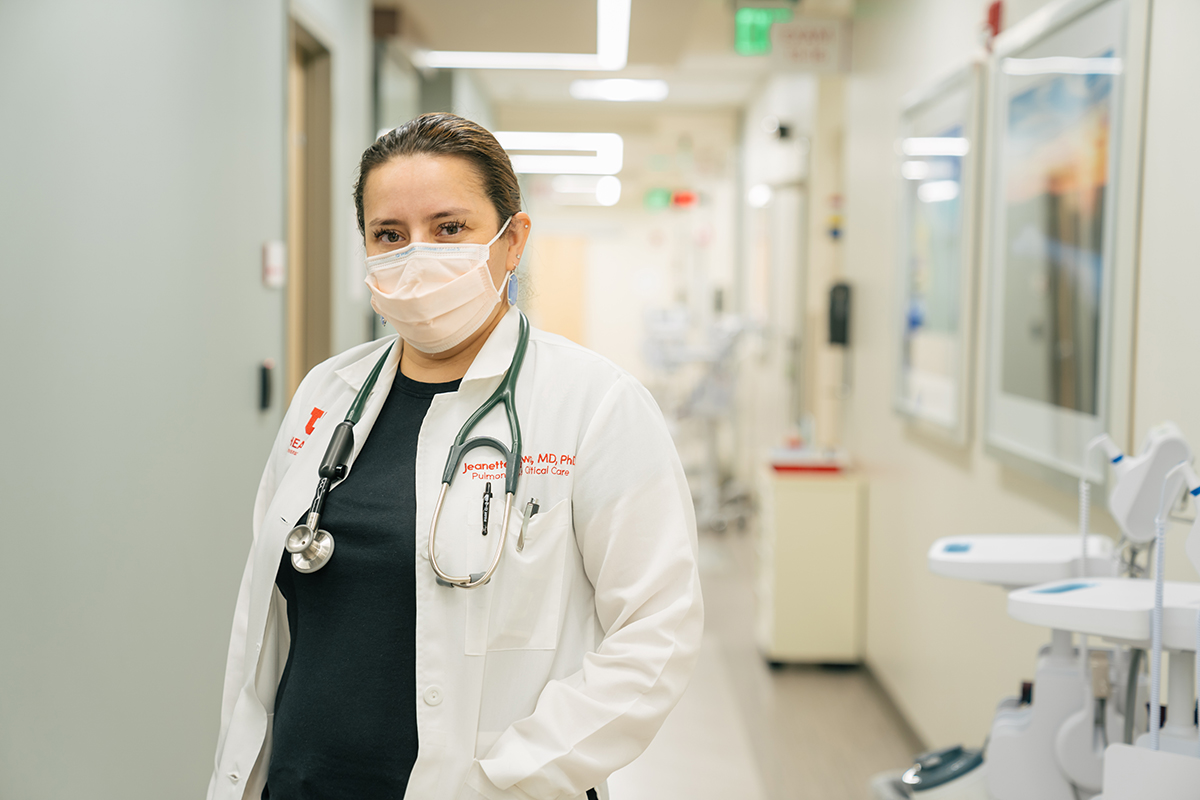 Brown described the clinic as a "one-stop shop" that helps to triage patients and brings together a diverse group of specialists, including doctors from the U's neurology, pulmonary, and cardiology clinics.
"Patients' symptoms are so extensively diverse. We had to work really hard to put a network of specialists together," Brown said. "We were struck right away by the variety of symptoms that we were seeing. One patient would come in and say, 'I can't taste and smell correctly, or at all.' Then the next person would say, 'I'm having blood pressure and heart dysregulation that is totally incapacitating.' And the next person is having pain issues."
Brown's clinic interfaces with Hess's RECOVER study in two important ways. First, many of the clinic's patients participate in the initiative. "Our patient population is very altruistic and they want to be involved in research studies, even if it doesn't necessarily benefit them," Brown said. Second, the clinic serves as a resource for patients whose study test results may necessitate follow-up.
Brown speaks fondly of her long relationship with ARUP. Her undergraduate degree was in medical laboratory science, and she completed her rotations at ARUP. "It becomes a small world here very quickly," said Brown, noting that she has frequently reached out to collaborate and consult with medical directors at ARUP, such as Lisa Peterson, PhD, medical director of Immunology. "You need a resource that you can trust, and there are a lot of really thoughtful people behind the lab testing at ARUP."
Other cohorts that U researchers are studying for RECOVER—and that ARUP provides lab testing for—include pregnant and pediatric populations. In sum, these studies are expected to provide insights over the coming months into many important considerations, including the incidence and prevalence of long-term effects from SARS-CoV-2 infection, the range of symptoms, underlying causes, risk factors, outcomes, and potential strategies for treatment and prevention.
O'Brien finds hope in the ongoing efforts to understand long COVID. "If anything good comes from COVID-19, it's going to be that we develop a better understanding and awareness of chronic fatigue syndrome, postural orthostatic tachycardia syndrome [POTS], and mast cell activation syndrome, among so many others. These are conditions people have struggled with long before COVID. Studies like RECOVER give the OG long haulers hope."
COVID-19 has proven to be what Brown refers to as a "giant natural experiment" for a lot of conditions that haven't been well understood for years. "RECOVER's advantage here is that it has the brute force numbers you really need to pick up on the signals through the noise."
Today, O'Brien continues to focus on helping researchers learn more about the long-term consequences of the virus. She serves as a patient representative in Hess's PASC study and is also an enrolled participant, like many others from her online group.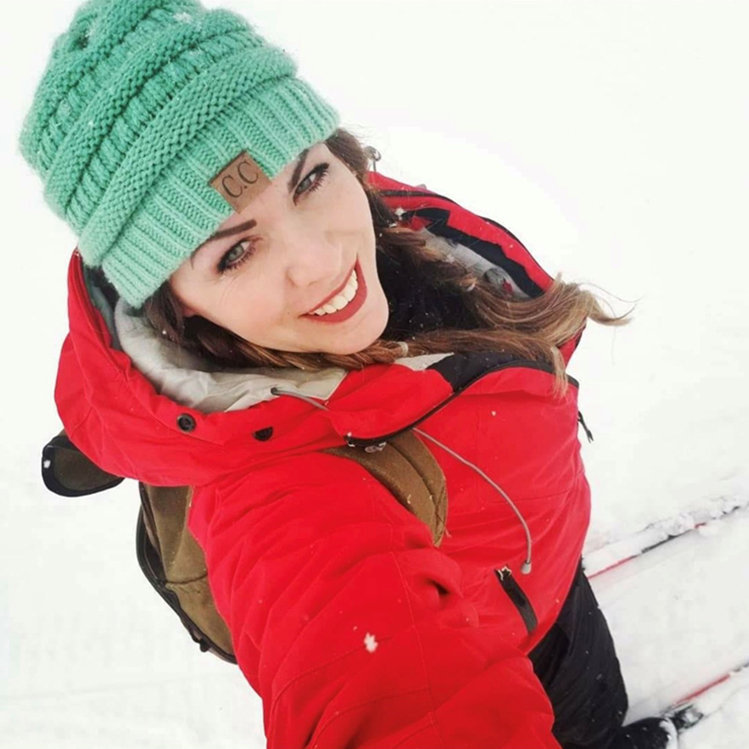 "Any time I hear of a new clinical trial or study, I share it with my group so that we can learn more. What's the trigger? Why does this happen to certain people and not to others? Maybe if we can figure out the why, we can prevent others from ending up like this. Maybe we can at least give people back some of their quality of life, you know?" O'Brien said.
She added that she feels 95% better most days, and she feels fortunate, especially because many of her support group acquaintances have not been so lucky. "I have friends who are more than two years out who could end up having a chronic illness for the rest of their lives."
She is cautiously resuming activities that she only dreamt of a year ago. O'Brien has traveled a few times for work in recent months but is still cautious and wears a mask on airplanes. She does most of her grocery shopping early in the day when stores are less crowded. And she recently resumed Irish dance lessons.
"I went from being this person who had all of these high hopes and dreams and this life that I was planning to live. COVID took all of that from me for two years. It takes your health, but it also takes this life that you had planned and worked for and hoped to live," O'Brien said.
For her part, Clyde feels privileged to have a part in such an important study. "Long COVID is just this big unknown," she said. "We don't know what this is going to look like in our kids over the next several years and what the overall impact will be. And while that's scary, it feels very gratifying to be part of the solution."
Illustration by D'Arcy Monforte