Evolution of Monkeypox Testing at ARUP
May
May 17, 2022
The first case of monkeypox is confirmed in the United States in Boston, Massachusetts.
May 30, 2022
The CDC releases a test procedure for labs interested in pursuing validation for a laboratory-developed test (LDT).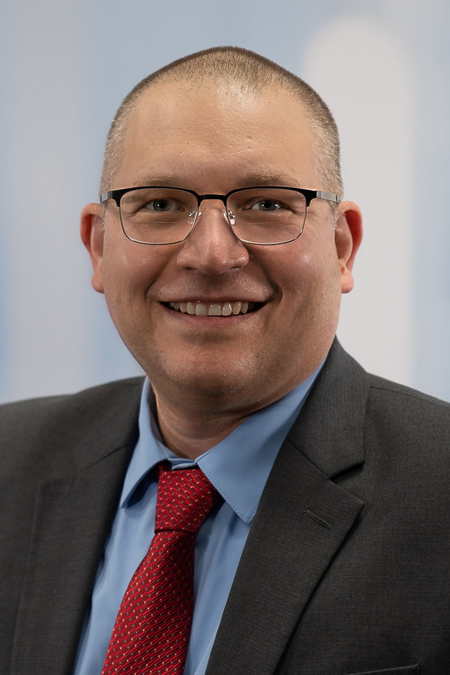 Monkeypox was different from COVID-19 in that there was already an FDA-cleared test in existence. However, the assay was designed for older instruments. We chose an assay that would use a more automated process and allow us to use higher-throughput, modern instrumentation."
Jonathan Genzen, MD, PhD
Chief Medical Officer
July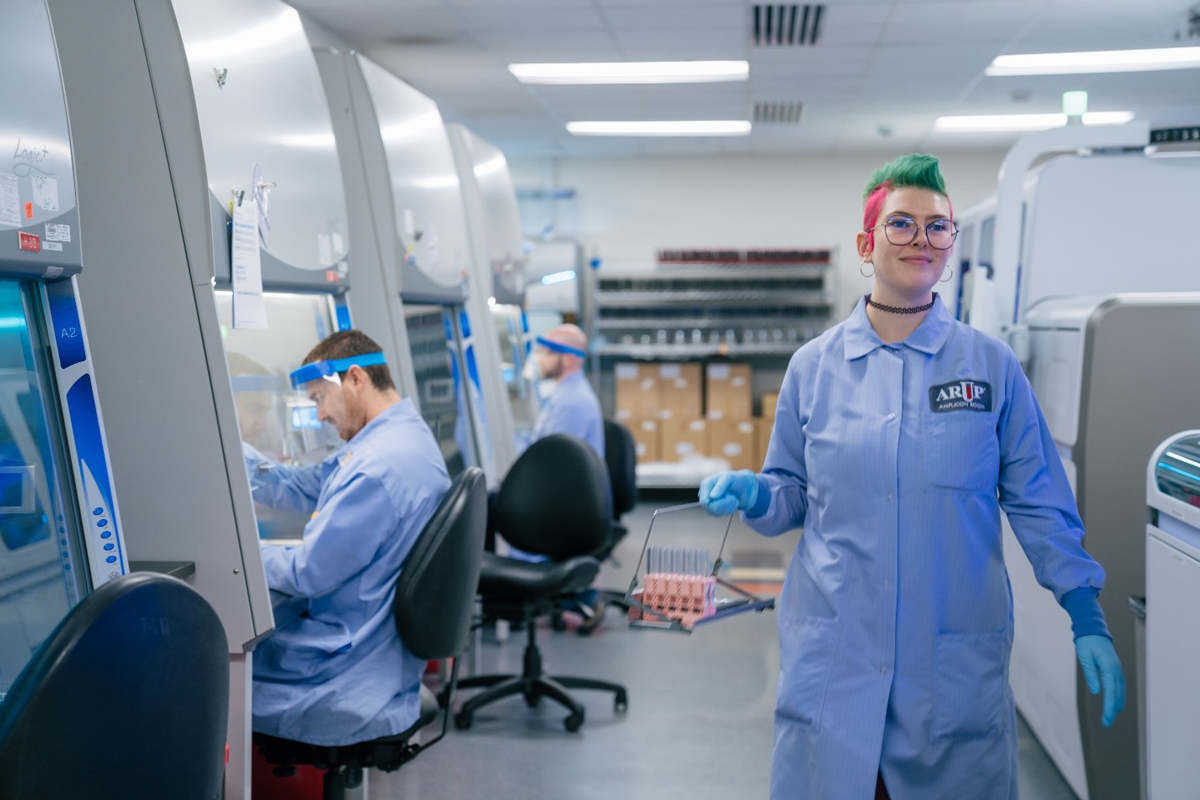 July 18, 2022
ARUP approves the Orthopoxvirus by PCR (polymerase chain reaction) validation plan and begins validation in preparation to assist with testing needs during the monkeypox health crisis.
ARUP partners with Sonic to offer monkeypox testing while ARUP completes development of its LDT assay.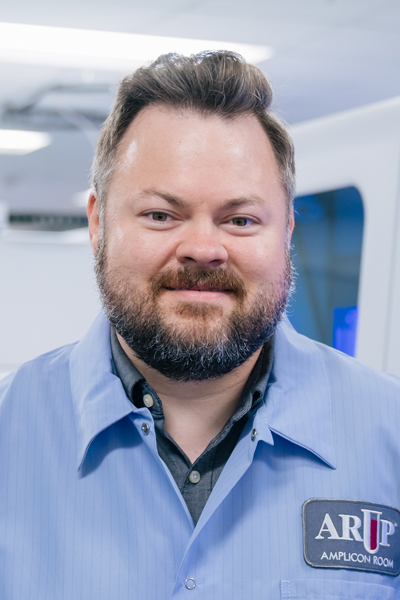 We started a parallel development between R&D, the laboratory, Clinical Systems, Marketing, Sales, and other groups to go live with a test as fast as we could. We were setting up workflows, building the test in our laboratory information system, and building our IT resources all in parallel to the assay's development so that we could go live as soon as possible. That took many, many resources."
Jeremy Klein, BS, MB(ASCP)CM
Molecular Infectious Diseases Lab Supervisor
To validate the assay, ARUP's Research and Development (R&D) department conducts a series of experiments to ensure the assay is sound and operates as expected in terms of limit of detection, stability, specificity, and reproducibility.
July 20, 2022
ARUP receives a shipment of vaccines to begin vaccinating employees and a shipment of reagents to begin the validation run.
July 21, 2022
Kathryn Gibson, MD, FAAFP, medical director of Health and Wellness, who oversees the ARUP Family Health Clinic, educates ARUP employees on exposure risk, vaccines, preventive measures, and other safety procedures.
July 22, 2022
ARUP completes validation for its Orthopoxvirus (includes monkeypox virus) by PCR assay.
ARUP's Safety department completes its hazard assessment to ensure the appropriate safety measures are in place to protect ARUP employees.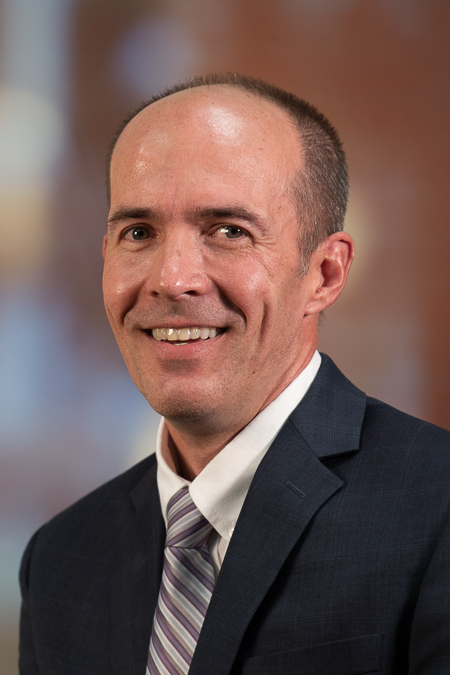 A typical validation on a molecular platform would normally take two to three months or perhaps more, depending on the complexity of the project. We validated ARUP's orthopoxvirus test for monkeypox infections within a period of about two weeks."
Weston Hymas
Lead Scientist, R&D Infectious Disease Group
July 23, 2022
ARUP approves its Orthopoxvirus (includes monkeypox virus) by PCR validation.
July 25, 2022
ARUP launches its state-of-the-art test for monkeypox infection. The test is designed for automated processes with the latest instrumentation and offers faster turnaround time and higher throughput.
ARUP begins vaccination clinics for employees at risk for monkeypox infection.
August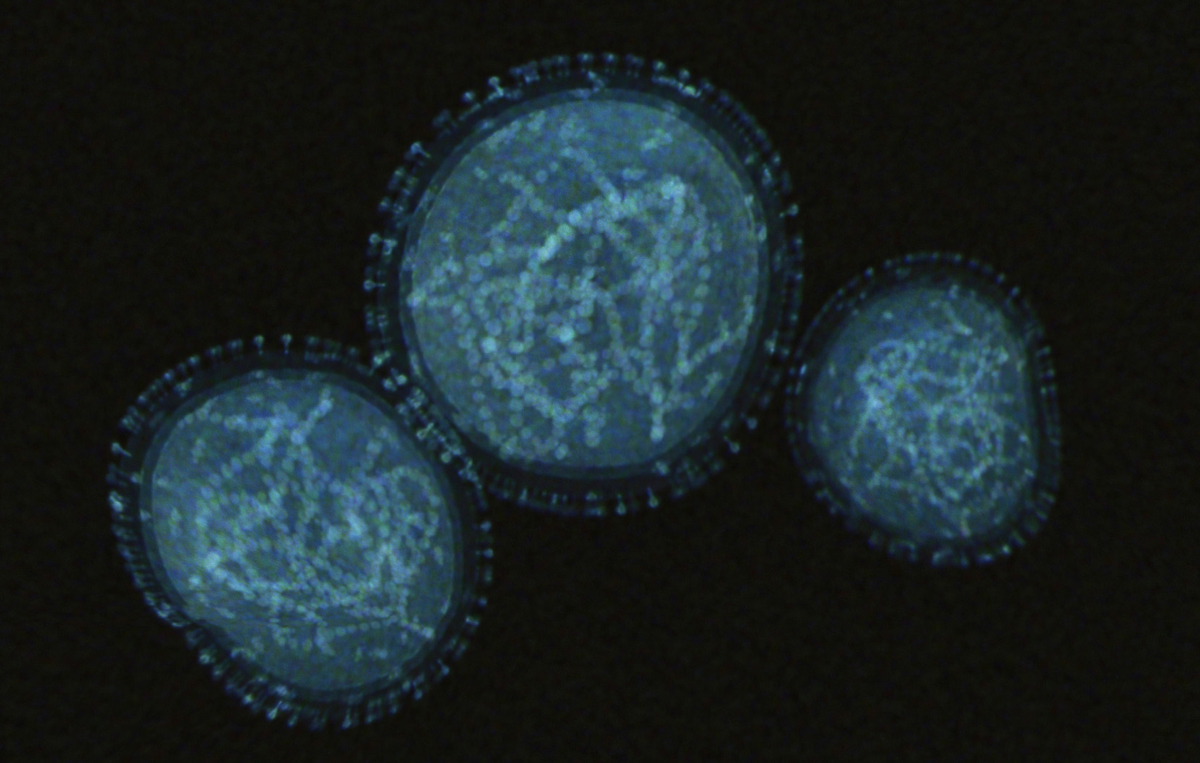 August 4, 2022
The White House declares monkeypox is a U.S. public health emergency.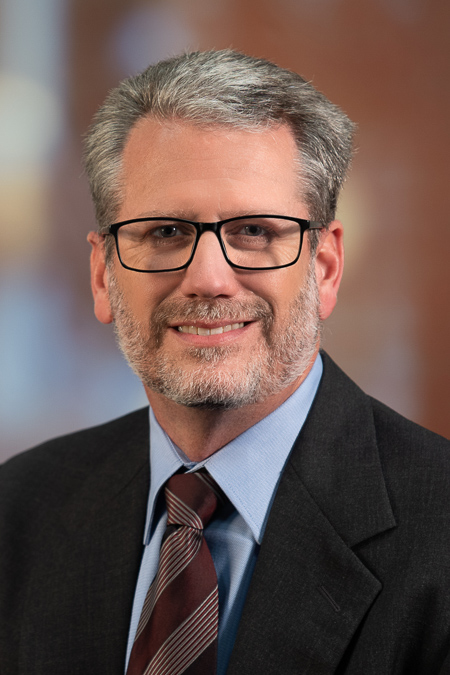 We knew early on that once the first test was online, we would need higher throughput to meet demand. We started right away on validating a more automated platform."
Michael Pyne
R&D Scientist
August 5, 2022
ARUP approves the validation plan for its second orthopoxvirus assay on the Roche automated platform.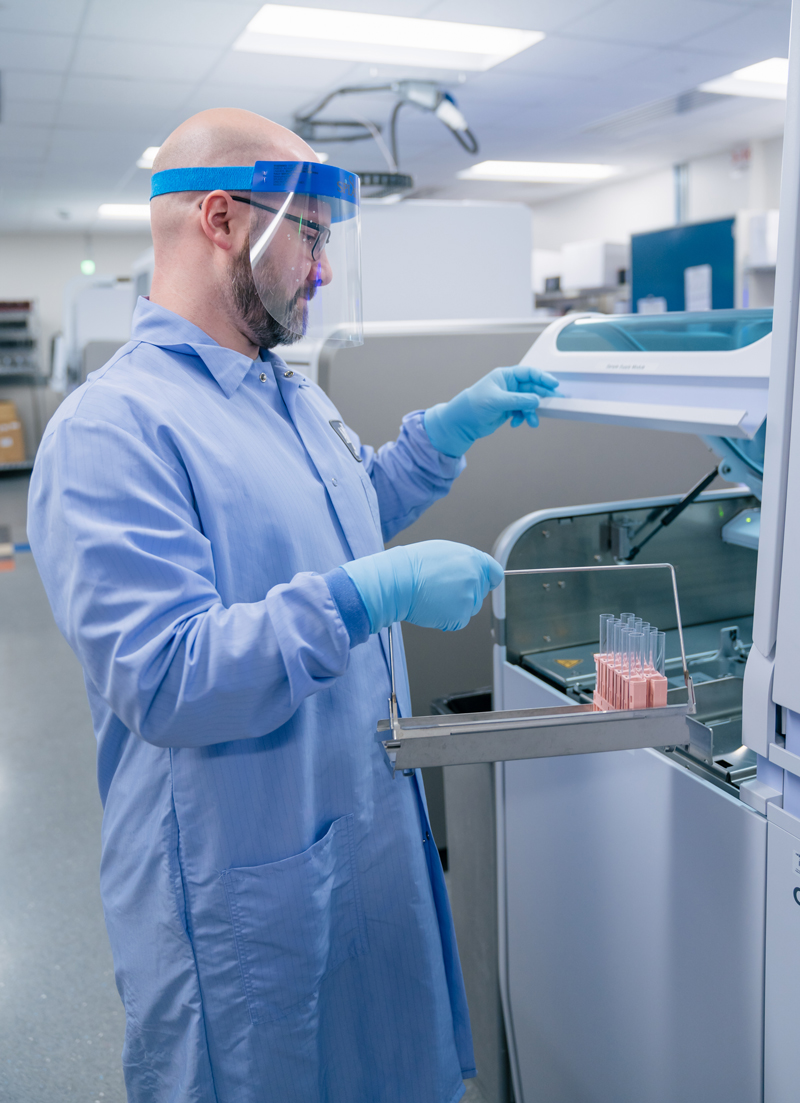 What started with only a handful of samples rapidly increased to dozens and then hundreds per day."
Jeremy Klein, BS, MB(ASCP)CM
Molecular Infectious Diseases Lab Supervisor
August 8, 2022
ARUP's Orthopoxvirus (includes monkeypox virus) by PCR test receives New York State Department of Health approval for both dry swab and viral transport media (VTM).
August 17, 2022
The validation is approved for the second version of ARUP's orthopoxvirus assay, which is performed on the Roche cobas 6800 automated platform.
We stick to the mantra that we've always had to bring online good tests. If there had been a problem, we would have stopped. We were fortunate that all the data looked good, and we were happy with the results."
Weston Hymas
Lead Scientist, R&D Infectious Disease Group
August 19, 2022
ARUP completes hazard assessment for the Roche platform.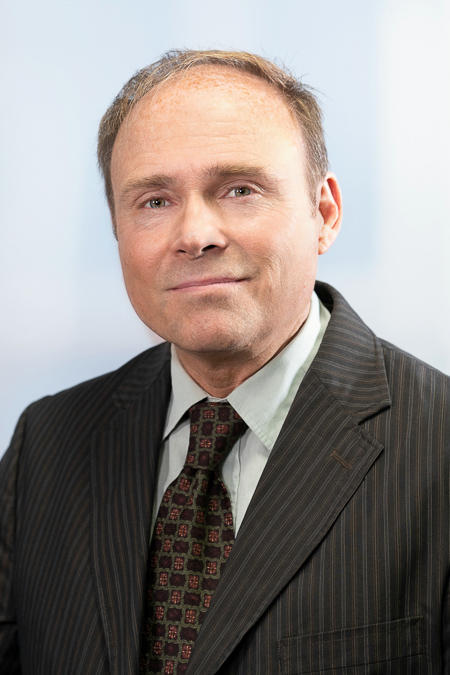 When assessing the risk for an outbreak or pandemic, we have to look at the modes of transmission and how virulent it is. It's our responsibility to protect our people in receiving, prepping, and testing. We refer to a hierarchy of controls to determine how to mitigate or eliminate risks, such as engineering controls, procedural controls, and adequate personal protective equipment."
Tom Wachter, MBA/HCM, SLS(ASCP)
Director of Corporate Safety
August 24, 2022
ARUP's orthopoxvirus test on the Roche automated platform is live in the lab.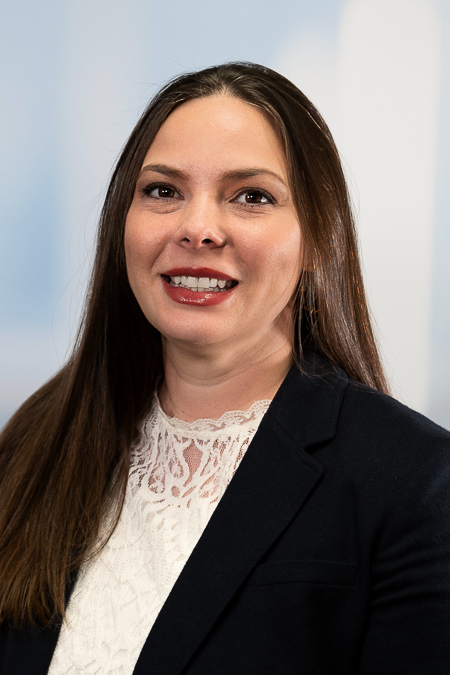 We all work together to reach a common goal, but those who work in the lab carry the largest burden. There's so much that goes into putting together a new test, and it usually takes months. To complete all the necessary tasks—it's just incredible they were able to accomplish it so quickly."
Kristin Case
Clinical Product Manager in Infectious Disease and Hemostasis/Thrombosis
August 29, 2022
The ARUP orthopoxvirus assay that uses the Roche automated platform receives approval from New York State Department of Health.
September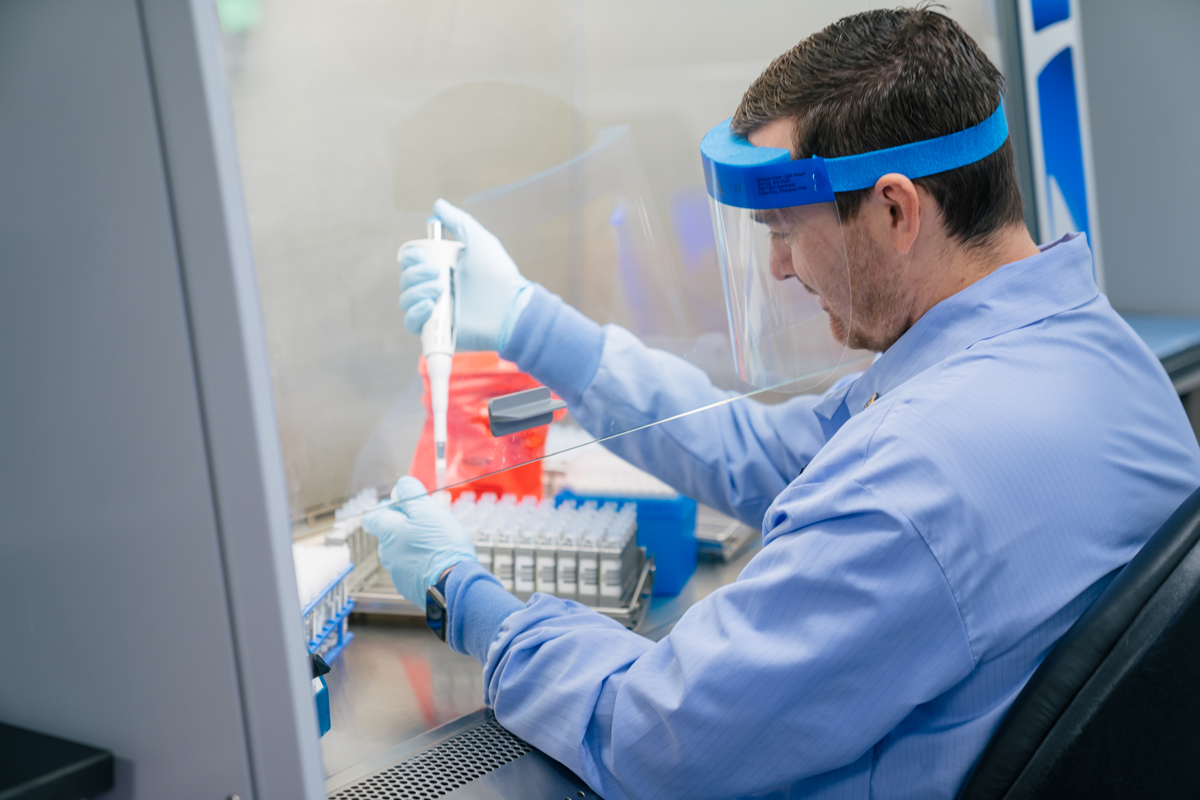 September 6, 2022
CDC sends out lab alert regarding dropout mutations; ARUP's assay is not affected.
September 7, 2022
FDA requires notification from any private laboratories that are performing LDTs for monkeypox infection.
September 13, 2022
ARUP submits the required notification to the FDA.
It's important to acknowledge the incredible work and dedication of the many individuals and departments at ARUP who are necessary to realize a project of this magnitude, from the laboratory staff who are completing the testing every day, to the Research and Development teams who validated the assay so quickly, to our Marketing and Business Development teams who are the primary source of information for our clients."
Jonathan Genzen, MD, PhD
ARUP Chief Medical Officer
More on ARUP's Response to the Monkeypox Crisis
New Medical Director of Emerging Infectious Diseases Faces First Test, Succeeds in Monkeypox Outbreak Response
Marc Couturier, PhD, has always understood the potentially devastating consequences of an infection, whether it's an isolated case or a pandemic that affects millions.Continue reading