A Message From the CEO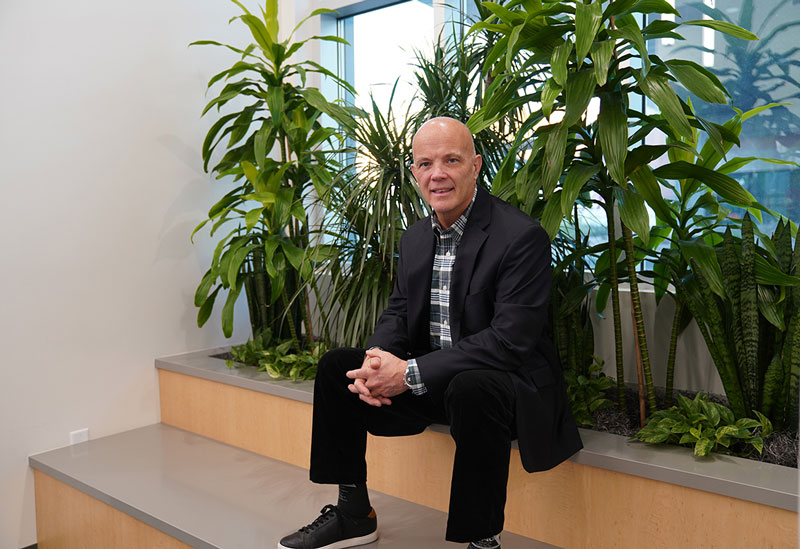 At ARUP Laboratories, we see patients, not samples; people, not data. We pursue innovation in laboratory medicine with a commitment to provide answers that enable patients to get the care they often desperately need.
J. Lowe Barton is one of those patients. The southern Utah law enforcement professional suffered from worsening tremors for which a cause—autoimmune encephalitis (AE)—was finally identified only after Barton made his way to the University of Utah's Autoimmune Neurology Clinic and the expert care of physician Stacey Clardy, MD, PhD, FAAN.
Clardy and Barton are among the clinicians and patients who every day trace a critical aspect of the care they provide or receive back to ARUP, where laboratory scientists such as Lisa Peterson, PhD, D(ABMLI), medical director of Immunology, are hard at work developing and improving a multitude of autoantibody tests to inform further testing or medical management of AE, paraneoplastic syndromes, and related autoimmune neurologic conditions that are challenging and time consuming to diagnose.
We're proud to share Barton's story in this edition of Magnify: The Art and Science of Diagnostic Medicine, and to describe how his journey intersects with the lifesaving work of Clardy, Peterson, and Tammy Smith, MD, PhD, a neurologist and researcher who recently joined ARUP.
The best part is that Barton's story is just one of many that ARUP can tell about how our dedicated laboratory scientists are improving patient care.
Andy Theurer
CEO