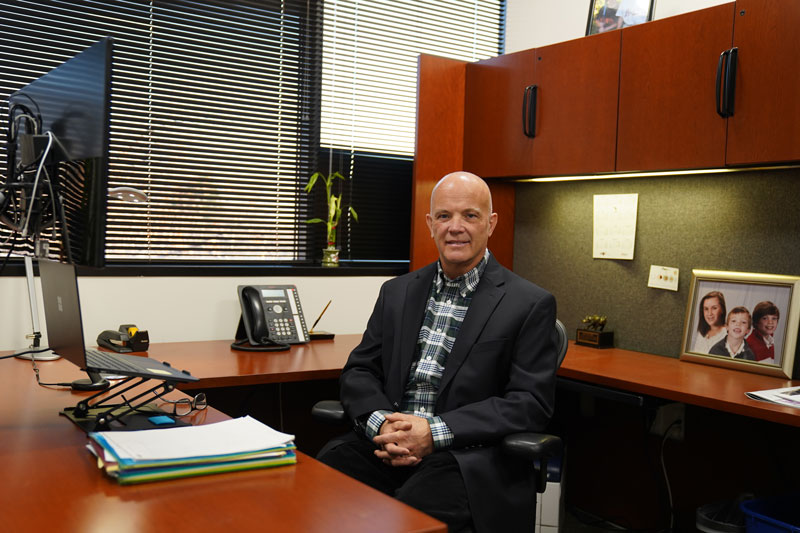 Ten years ago, Gwen McMillin, PhD, DABCC (CC, TC), FAACC, first implemented what was then considered an unorthodox approach to drug testing. By eliminating the standard drug screening test and going straight to more sensitive, more accurate mass spectrometry testing when it made sense clinically, the ARUP medical director of Clinical Toxicology pioneered a way to provide faster, more accurate results while eliminating unnecessary tests and decreasing testing costs for hospital and health system clients nationwide.
McMillin's innovative strategy is now part of laboratory drug testing guidelines she helped write, and many laboratories have adopted the approach, despite their initial skepticism.
She, like all ARUP medical directors, cares deeply about the good lab stewardship that is embodied in the new approach to drug testing that she championed. McMillin and her peers work tirelessly to identify and implement changes that translate to more efficient and effective patient care, even as testing needs continually evolve. Clients can count on ARUP to meet changing needs without ever losing sight of lab stewardship as a guiding principle.
The work of Erica Andersen, PhD, FACMG, ARUP's section chief of Cytogenetics and Genomic Microarray, also demonstrates ARUP's commitment to provide high-quality testing efficiently and effectively. With careful forethought and planning, Andersen has led ARUP's effort to invest in instruments and space and build the expertise necessary to increase testing capacity and boost volumes in her labs by 20% a year through 2026.
Growth is taking place even as Andersen's labs continue to ensure that clinicians order the right tests in the right order to obtain rapid, accurate results that inform essential clinical care.
Read more about these two innovative leaders in this edition of Magnify. You will understand why they make me proud.