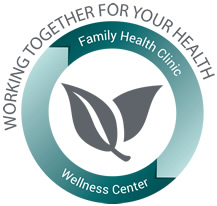 PHP appointments are available February 15th through August 31st, 2017.
The personal health profile (PHP) is a quick 20-minute appointment that provides valuable information and resources for your health. All ARUP employees and their spouse/domestic partner who are enrolled in CNIC or University Health Plans must complete the PHP before August 31, 2017 to receive a discount on their medical insurance premium in 2018 (including pregnant women).
Completion involves three elements of the PHP process:

The health behavior and risk questionnaire
Biometrics measures, including height, weight, and blood pressure
Labs, including hemoglobin A1c, lipids, and creatinine
Review your results and plan for health improvements with your healthcare team.
New for 2017:
New employees hired between January 1 and December 31, 2017 are not required to complete the PHP to receive a discount on their medical insurance premium in 2018.
Employees will be able to track their spouse/domestic partner's PHP completion through LEaP.
If you are a new employee and need to complete your new hire blood work, please go to the New Hire page.
We believe knowledge is power. Knowing your risks empowers you to take the necessary steps to avoid a potential healthcare scare in the future.
---
Tuberculosis (TB) Testing
Annual employee tuberculosis (TB) draws will also take place February 15-August 31, 2017. During this time period, TB testing can be combined with the PHP. To do this, click on the link below. If you don't want/need to do the PHP please state TB draw is needed. As a reminder, TB testing is only required for those departments that are potentially at risk for TB exposure due to handling or testing the specimen.
Please note: If you've tested positive for the QuantiFERON blood test any time in the past, you do not need a TB lab drawn again. Instead, please make an appointment with a FHC provider.
Once you complete your PHP/TB it may take up to 5 days to update your LEaP transcript.

Schedule PHP Appointment and/or TB Testing