ARUP Institute for Clinical & Experimental Pathology®
Created in 1996, the ARUP Institute for Clinical and Experimental Pathology® seeks to expand the quantity, quality, and utility of laboratory medicine. Since its inception, the institute has developed approximately 620 tests that ARUP now performs in-house. Of these 620 tests, more than 400 were developed by institute scientists, while more than 200 others were improved and validated so that ARUP could perform them in-house rather than continue to refer them out. Moreover, ARUP research scientists have shared their knowledge, experience, and new developments with the scientific community by publishing more than 1,700 original peer-reviewed research publications in leading journals.

The institute's mission is to be at the forefront of innovative research and development in clinical and experimental laboratory medicine and to continually contribute to the profession.
---
Research Focus
The institute's focus covers the spectrum of medical laboratory medicine:
---
Directors

Sherrie L. Perkins, MD, PhD
Executive Director
(801) 581-5854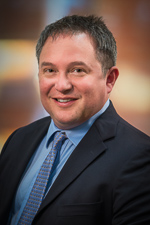 Adam Barker, PhD
Associate Director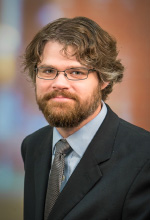 Hunter Best, PhD, FACMG
Associate Director
---
Project Categories
The ARUP Institute for Clinical and Experimental Pathology® sponsors projects within four broad categories: creating new laboratory tests; improving current clinical laboratory tests; evaluating and critiquing tests, including alpha- and beta-site protocols; and conducting basic and clinical research projects. Research performed on human subjects is conducted under informed consent following the protocols approved by the University of Utah Institutional Review Board (IRB).