A Business Perspective of Laboratory Outsourcing Arrangements
Wednesday, May 22, 2019
11 – Noon (MT)
Outsourcing laboratory services can produce short-term cost savings with long-term consequences. This presentation will describe economic and other factors that drive outsourcing arrangements, as well as economic and operational risks. Presenters will also discuss ways to articulate the value of the laboratory to administrators and executives.
Learning Objectives
Identify key factors that influence outsourcing arrangements.
Describe the economic and operational risks of these arrangements.
Describe ways to articulate laboratory value to key stakeholders.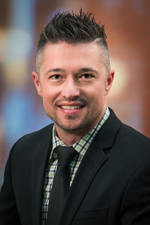 Golden Welch, BS, MT(ASCP)
Product Manager, Analytics
ARUP Laboratories
Golden Welch has been with ARUP since 2002. He earned his bachelor's in clinical laboratory science from Weber State University and has 12 years of experience as a medical technologist and technical specialist. As product manager of analytics and market research, Golden is responsible for monitoring laboratory economic activity, performing healthcare data analysis, and modeling strategic partnerships.
---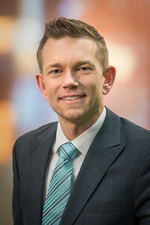 Sandy Richman, MBA, C(ASCP)
Director of Consultative Services
ARUP Laboratories
Sandy Richman has nearly 20 years of combined clinical, financial, and consulting experience in the healthcare industry and is currently the director of Consultative Services for ARUP. In addition to the numerous roles Sandy has held at ARUP, he has seven years of additional healthcare consulting experience. Prior to joining ARUP, Sandy was vice president of Healthcare Advisory Services for PNC Healthcare. In this role, he worked closely with leadership teams from hospitals across the country to improve their revenue cycle and treasury management operations. Sandy also has extensive experience assisting hospitals with ED improvement, strategic planning, financial analysis, strategic pricing, operations improvement, and market research. He holds an MBA from the University of Utah, is board certified as a technologist in chemistry by the American Society for Clinical Pathology, and is a frequent speaker for the Healthcare Financial Management Association.
Available Continuing Education Credits for this Webinar
The program has been approved for one (1) contact hour through ARUP, which is approved as a provider of continuing education programs in the clinical laboratory sciences by the American Society for Clinical Laboratory Sciences (ASCLS) P.A.C.E.® Program.
This event is also approved for one (1) CEU of Florida credit and meets the requirements for Laws and Rules of the Board.
Handout Link:
/files/resources/education/Business_Perspectiv_Lab_Outsourcing_Arrangements.pdf