Assessing Laboratory Performance for Next Generation Sequencing Based Detection of Germline Variants through Proficiency Testing
Thursday, September 27, 2018 11-Noon
Thursday, September 27, 2018 11-Noon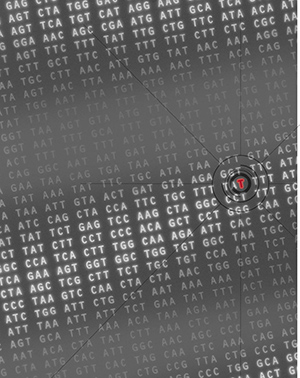 Participation in proficiency testing (PT) is a required external quality assurance activity for laboratories that are CLIA certified. The College of American Pathologists (CAP) provides a diversity of PT programs administered globally. This presentation will focus on the development and implementation of two PT programs by CAP for laboratories utilizing next generation sequencing (NGS) based diagnostic assays for the detection of germline variants. The first program uses DNA samples and is designed as a method-based PT to assess a laboratory's total analytical NGS processes. The second program, new and designed for laboratories performing exome sequencing for undiagnosed disorders, uses an in silico sequence data file approach to assess laboratory bioinformatics and causative variant identification processes. The elements of these two programs, along with laboratory results from the method-based PT program, will be presented.
Learning Objectives
Explain the rationale for using a method-based PT approach for NGS testing for germline variants
Describe analytical and annotation results evaluated in method-based PT for germline variants
Relate trends in laboratory performance in method-based PT for germline variants
Discuss how in silico PT increases options for assessment of laboratories performing NGS, including complex scenarios presented by exome sequencing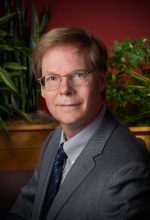 Karl V. Voelkerding, MD, FCAP
Director, Molecular Pathology Fellowship
Medical Director, Genomics and Bioinformatics
Dr. Voelkerding is a professor of pathology at the University of Utah School of Medicine and past president of the Association for Molecular Pathology. He is the former chair of the College of American Pathologists' Next-Generation Sequencing Project Team, which has developed laboratory accreditation requirements and proficiency testing programs for clinical next-generation sequencing. Dr. Voelkerding is currently chair of the newly formed College of American Pathologists' Genomic Medicine Resource Committee. Dr. Voelkerding received his MD from the University of Cincinnati College of Medicine and is board certified in clinical pathology and molecular genetic pathology. His applied research focuses on the translation of genomics technologies into clinical diagnostics. During the past few years, his basic research has centered on the utilization of genomic approaches to elucidate the genetic basis of primary immune deficiencies, which has resulted in the discovery of two new genes being associated with common variable immunodeficiency.
Available Continuing Education Credits for this Webinar
The program has been approved for one (1) contact hour through ARUP, which is approved as a provider of continuing education programs in the clinical laboratory sciences by the American Society for Clinical Laboratory Sciences (ASCLS) P.A.C.E.® Program.
This event is also approved for one (1) CEU of Florida credit and meets the requirements for the Supervision/Administration, Quality Control/Quality Assurance, and Safety.

Redeem Link:
http://www.arup.utah.edu/education/content/creditRedeem/title.php?course=voelkerding-labPerformance-2018
Handout Link:
/files/resources/education/Sept2018-sequencingWebinar_Handout.pdf