Rapid Sequencing of Known Mendelian Genes in NICU
Wednesday, March 20, 2019
Wednesday, March 20, 2019
11-Noon MT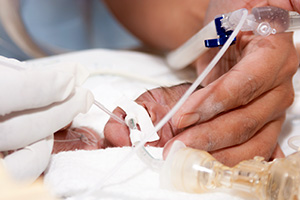 A significant fraction of the 4,000 known single-gene disorders manifest symptoms in newborns. A rapid diagnosis of newborn diseases could make the difference between life and death, as well as reduce length of stay in the neonatal intensive care unit (NICU). A targeted panel of ~4,900 known disease-causing genes has been developed with a short turnaround time and a focused interpretation. This panel combines genetics etiology with phenotype to provide a comprehensive clinical understanding of disease in NICU.
Learning Objectives
Describe the state-of-the-art next generation sequencing technology that is improving precision medicine in NICU patients.
Explain the advantages of a rapid turnaround inherited disease panel (RapidSeq Panel) in relation to whole exome and whole genome sequencing.
Discuss the limitations, case selections, and interesting cases.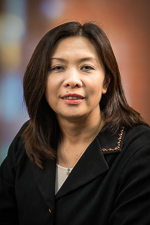 Rong Mao, MD, FACMG
Section Chief, Molecular Genetics and Genomics, ARUP Laboratories
Professor of Pathology and Co-Director of the Clinical Molecular Genetics Fellowship Program, University of Utah School of Medicine
Dr. Mao is a professor of pathology and co-director of the Clinical Molecular Genetics Fellowship Program at the University of Utah School of Medicine. She received her MD from Capital University of Medicine in Beijing, China and her MS in molecular pathology from Beijing Union Medical College. She is board certified by the American Board of Medical Genetics and Genomics, with a subspecialty in clinical molecular genetics, and certified with the New York State Department of Health, with a subspecialty in genetic testing. She is a member of several professional societies, including American College of Medical Genetics and Genomics, Association for Molecular Pathology, and American Society of Human Genetics. Her research interests include the genotype-phenotype correlations in inborn errors of metabolism and genetic diseases in the RAS/MAPK pathway; she is also involved with implementing next-generation sequencing techniques into molecular diagnostics.
Available Continuing Education Credits for this Webinar
The program has been approved for one (1) contact hour through ARUP, which is approved as a provider of continuing education programs in the clinical laboratory sciences by the American Society for Clinical Laboratory Sciences (ASCLS) P.A.C.E.® Program.
This event is also approved for one (1) CEU of Florida credit and meets the requirements for Molecular Pathology.
Handout Link:
/files/resources/education/RapidSeq ARUP Webinar 3-20-2019_Handout.pdf