Monitoring
Sendout Utilization Dashboards
Empower your lab to demonstrate value
through data-driven test management.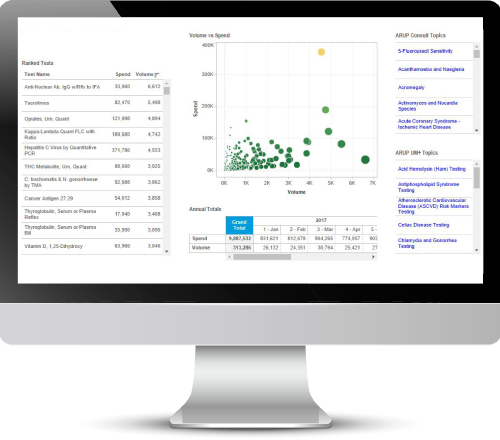 Now available at no cost to ARUP clients and easily accessible through ARUP Connect, our dashboards empower clients to observe ordering patterns and affect change in real time.
Quickly and easily monitor your sendout volumes and spend, look at test-ordering trends, and review individual provider ordering patterns.
Submit a request to see your lab's data in utilization dashboards.
---
Volume vs. Cost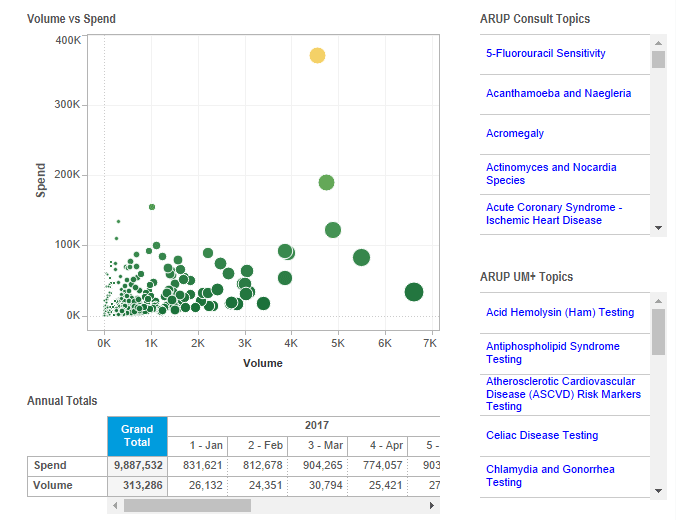 Target easily identify lab testing outliers and opportunities based on volume and spend.

Utilize the integrated ARUP Consult and ARUP UM + Topic for additional information on test ordering best practice guidance.
---
Sendout Spend
Quickly determine annual or monthly sendout spend.
---
Ranked Sendout Tests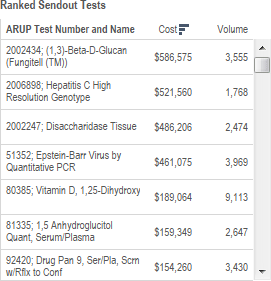 Sort your tests by cost or volume.
---
Filters and Searches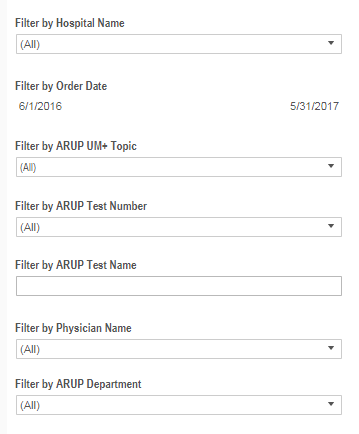 Filter by commonly misordered or generally preferred testing; search by ARUP test number, test name, or physician name.
---
Sendout UM Over Time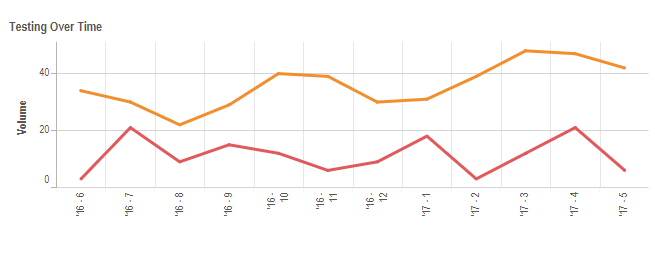 Monitor utilization trends by UM categories over time. Monitor and track your laboratory initiatives and interventions month by month.
---
Compare Sendout Utilization Across Facilities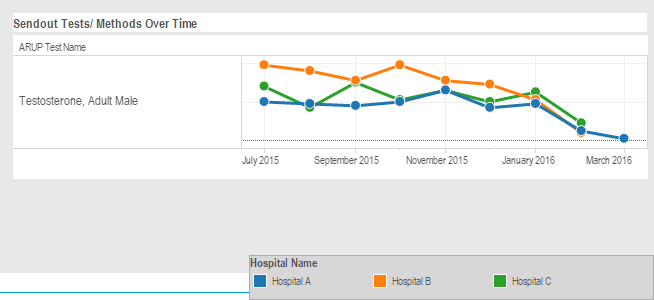 Benchmark facilities within your various hospital locations within your organization by lab testing volumes and spend.
---
Physician Ordering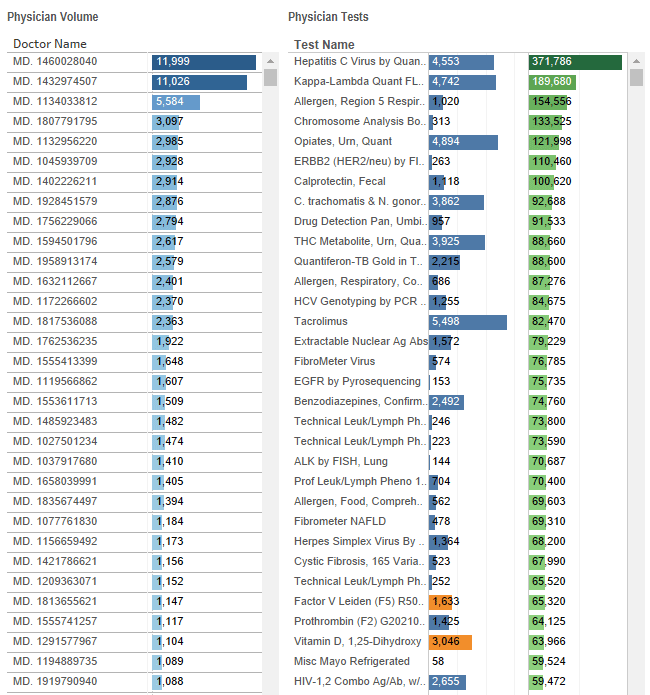 Compare physician ordering and identify utilization outliers.