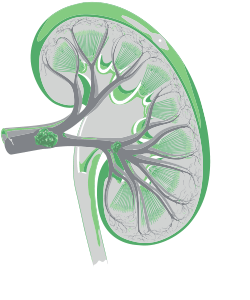 ARUP offers a comprehensive menu to assess patients with kidney stone disease. Calculi (stone) testing specializes in two areas that provide valuable information to determine appropriate treatment and course of patient care:
1. Assessing and monitoring the risk of stone formation (urine studies)
2. Evaluating stone composition
Epidemiology
Approximately 11 percent of adults in the United States will develop kidney stones in their lifetime. These rates double in patients with a family history of stones.
Men are two to three times more likely than women to experience kidney stones.
The five-year recurrence rate is reported to be as high as 50 percent after the first episode.
Incidence of this disease is rising and estimated to cost $5.3 billion per year in healthcare dollars.