Client Services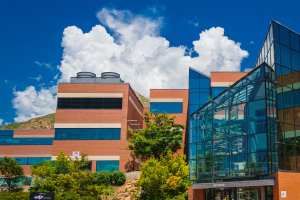 ARUP's Client Services provides exceptional customer service in a timely, accurate, and friendly manner. As the client liaison, Client Services handles more than 1,800 incoming calls per day and is staffed 24 hours per day, 7 days per week. Clients may call, toll free, for a wide range of inquiries, including checking test availability and specimen requirements, adding or canceling testing, verifying pricing, and ordering supplies.
Client Services representatives respond to each inquiry or refer clients to the appropriate ARUP individual or department. The Client Services representatives' knowledge and training, along with the numerous resources available.
Clients also have easy access to ARUP medical experts through the ARUP Pathologist-on-Call service. Questions requiring medical expertise, including laboratory-test interpretation, test recommendations, and education regarding new testing options, are quickly and efficiently handled 24 hours per day, 7 days per week.
The pathologist on call can answer many questions on the spot and will research the remaining questions promptly, consulting with ARUP's subspecialty medical directors as necessary. Most questions, including those requiring research, are completely resolved within four hours. Clients can access the Pathologist-on-Call service through ARUP Client Services.