Patients Not Samples, People Not Data, Work Worth Doing
Take this moment to step into the lives of patients bravely sharing their stories and helping us realize the role diagnostic medicine played in their journeys toward health. The resiliency of these individuals, the commitment of the clinicians and laboratorians involved, is rejuvenating medicine for all of us.
---
When Heartache Propels Progress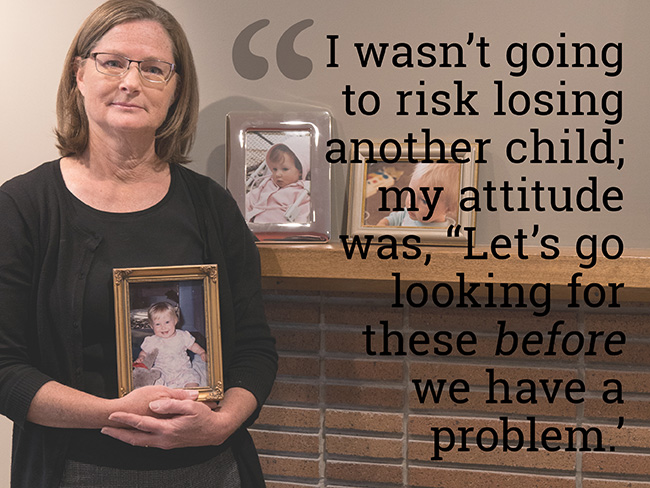 It wasn't until Jamie McDonald started noticing her 4-month-old daughter's decreased left-side mobility that she began to suspect something much more serious than what her family had always dismissed as the "family bloody nose thing." Ultimately, Jamie's pursuit for the proper diagnosis saved her family from more heartache and galvanized her to educate and screen people at risk for hereditary hemorrhagic telangiectasia (HHT), a genetic disorder of the blood vessels.
Find out more about the McDonald family and their journey in Magnify Winter 2016 Issue
---
A Singular DNA Destiny Decoding the
Beauty and Hardships of Life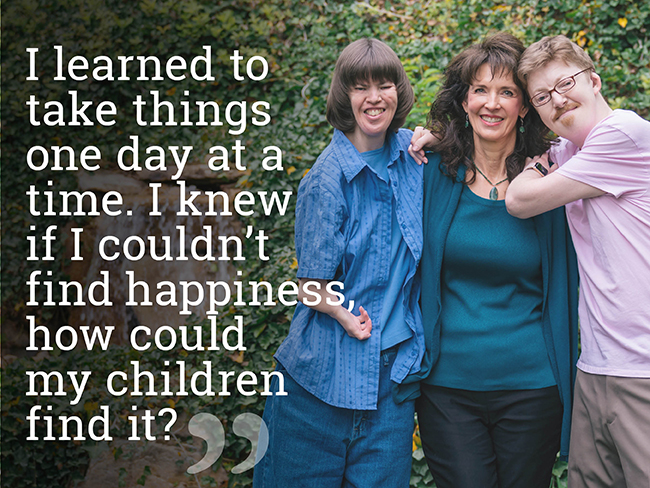 In the painting, a colorful DNA helix streams out of the palm of Logan's hand—In reality, this young man's four-fingered hand is typically gripping a paintbrush, to capture in art the unique characteristics of his body as well as his personal struggles with the way he was born. He and his sister were born with two rare genetic conditions. The chances of this happening? One in 10 billion. The odds of winning the lottery are significantly higher.
Find out more about the Miller family and their journey Summer 2018 Magnify.
---
A Newborn Test Determines Different
Trajectories in the Lives of Two Siblings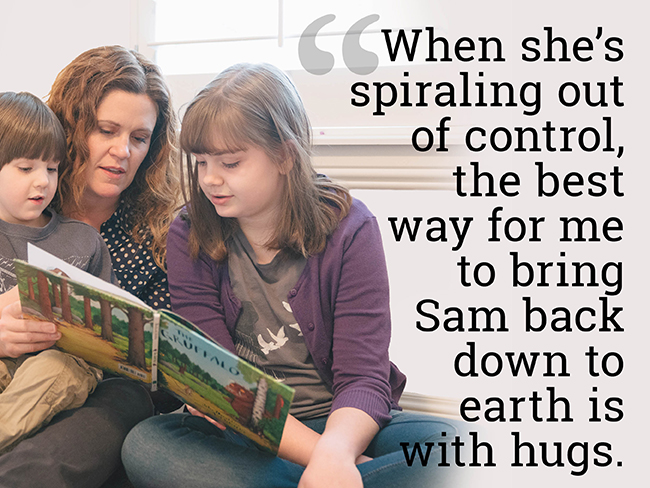 "She smiled a lot, crawled at a year, walked at 18 months—this was slow but not alarming. It wasn't enough to make a pediatrician seek out testing," recalls Heidi. At two, she "had no words." "I kept saying to myself, 'she is going to be fine. She is just moving at her own pace.' Everyone else said not to worry, that I was just being a nervous first-time mom." But things didn't get better.
Find out more about the Wallis family and their diagnostic journey in the Spring 2017 issue of Magnify.
---
From You Sister with Love—the Gift of Life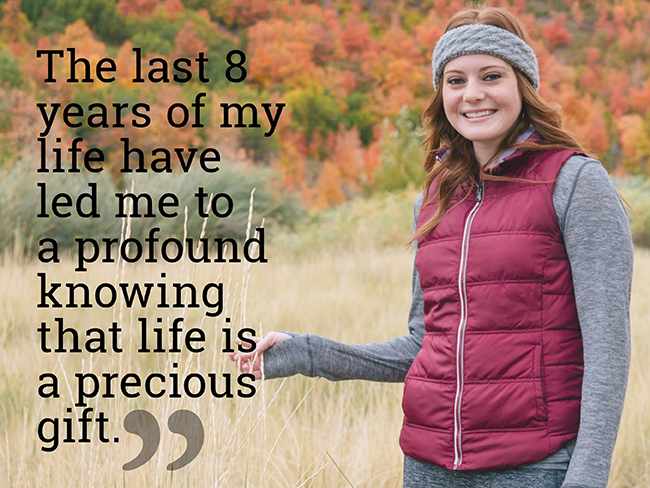 When Kylie slides open her closet door, a blush of bridesmaid dresses lines the far side—all silky remnants of unattended or barely made weddings. As her college friends walked down aisles to exchange vows, her life was riddled with doctors' appointments and hospital stays. "It's not a good thing when everyone in the ER knows your name." Nine years ago, Kylie was diagnosed with autoimmune hepatitis, which meant she would eventually need a new liver.
Find out more about the Kylie and her diagnostic journey in the Winter 2017 issue of Magnify.
---
When Your Own Blood Turns on You:
A Journey of Endurance through Multiple Myeloma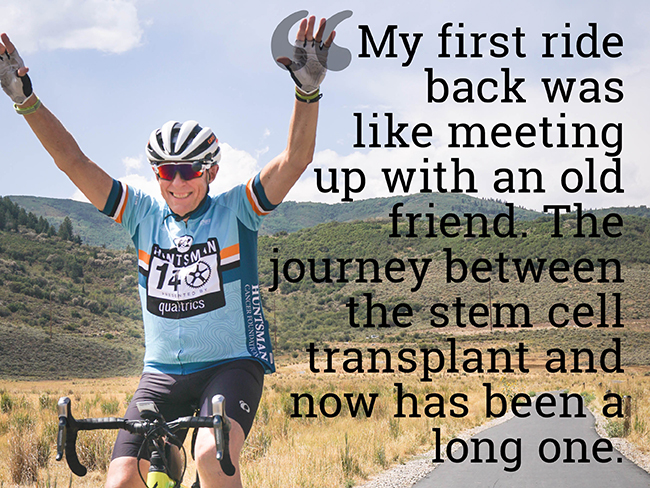 Gary had hit ruts before, but this one was different. He was hauling a 60-pound pack loaded with timing gear down the mountain when his skis caught. He didn't fall, but he felt an instant shock of pain in his back. "Damn, I tweaked it," thought Gary, a man used to pushing through pain on many of his endurance outings. What lay ahead of him would demand more endurance—physical and mental—than he had ever imagined.
Find out more about the Gary's diagnostic journey in our featured blog article .
---
Dancing Through the Pain Immunogenicity Testing
Deliver Relief to Patients with Autoimmune Diseases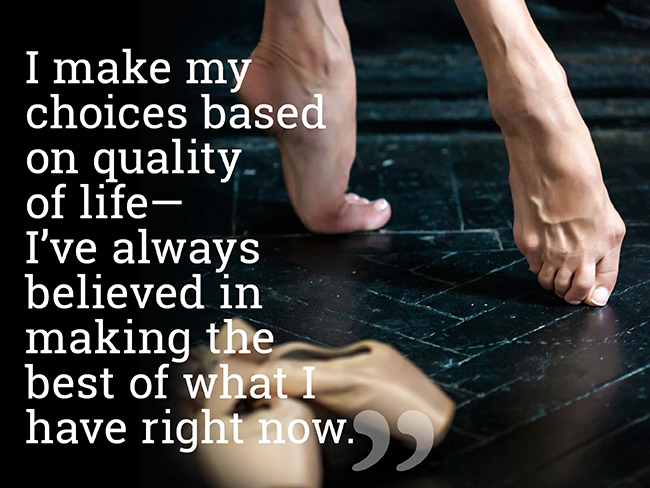 In order to keep dancing, she kept pushing through the joint pain. Then one morning, she couldn't even walk; her body was not allowing her to put any pressure on her feet. Looking back, Lisa recalls this moment vividly it was the beginning of her life with rheumatoid arthritis. She was 22. Drs. Lázár-Molnár and Delgado developed a test that provides a more personalized approach to treating people with autoimmune diseases.
Find out more about the Lisa and her diagnostic journey in our featured blog article. and Magnify Spring 2017 Issue
---
My Life Was Disappearing Before My Eyes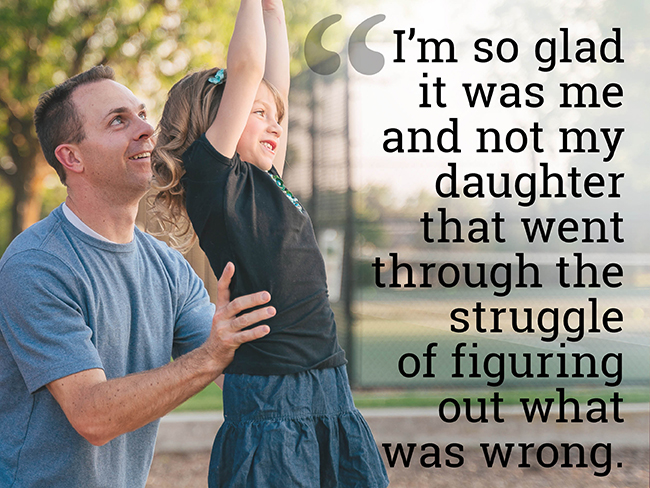 The fatigue lingered after Chris caught strep. He reasoned it was the exhaustion that comes with having a new baby and Minnesota's bleak, winter days. But his weakness intensified; his arms trembled lifting his newborn daughter, so he compromised, laying on the floor with her. By spring, he was seeing double, short of breath, and his hands tingled. He began needing a cane and wheelchair to get around. Still, no one knew what was wrong. It was the beginning of a downward spiral into a diagnostic odyssey that would include hundreds of tests and eight specialists. Ultimately, luck and the right diagnostic test would play a key role.
Find out more about Chris and his diagnostic journey in our Magnify Summer 2019 Issue