American Heart Month: Expert List and Story Ideas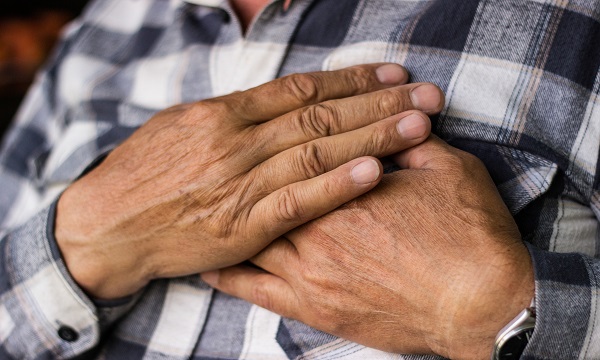 ---
SALT LAKE CITY—For American Heart Month, we have stories from the past 12 months at ARUP Laboratories, the national reference lab affiliated with University of Utah. Our expert list includes scientists with specialties in cardiac pathology and related areas.
Everybody Should Tune Into This Beat: Genetic Heart Conditions
Sometimes heart health depends less on the pumping organ than vessels, tissue, or other factors surrounding it. In the genetic condition Marfan, for instance, connective tissue does not form in the normal way—and in some cases, the aorta becomes inflexible from its stiff connective tissue and can split under the pressure of pumping blood. This happened in 1996 to Jonathan Larson, writer of the hit musical Rent. Larson may have been among the estimated 1 in 5,000 people who have the syndrome, according to Marfan Foundation numbers.
New Genetic Test Identifies Rarer Forms of Pulmonary Hypertension, Improving Treatment and Deterring Need for Biopsy
Now a simple blood sample can provide diagnostic information and allow for earlier intervention and ultimately more targeted, life-saving treatment. Pulmonary hypertension occurs when the pressure in the blood vessels leading from the heart to the lungs is too high. A collaboration between Intermountain Medical Center and ARUP Laboratories led to the discovery of a new genetic cause of pulmonary hypertension in 2013 and, more recently, the development of a new genetic test for identifying these mutations. ARUP medical director Dr. Hunter Best talked about the test here.
Better Wellness for the Country Starts at…Work?
A family-medicine physician at a major laboratory's clinic decided to go into her field—where her work specifically addresses medical accessibility and building familiarity with patients—while talking with heart-attack victims during her graduate studies. "After a heart attack, you can't just say, 'Here are your medications. We'll see you in two weeks for your follow-up.' Patients need structured care that acknowledges who they are and what they value about their health," she says.
The Five Most Unnecessary Lab Tests Ordered and Why
Mistakenly ordered medical tests cost patients money—that much has been noted. But how can we prevent that? One commonly ordered genetic test for blood clotting conditions measures an amino acid, homocysteine, that can lead to heart attacks at high levels. But clinicians shouldn't go for this one first—it is better if they first order a test that measures homocysteine levels, then use the expensive genetic test for confirmation, if needed.
Experts available to speak to media
Dr. Rong Mao has research interests in genotype-phenotype correlations in inborn errors of metabolism and genetic disease in the RAS/MAPK pathway. She's involved with implementing next generation sequencing techniques into molecular diagnostics, too.
Dr. Pinar Bayrak-Toydemir has research interests that include inherited vascular disorders—in particular, hereditary hemorrhagic telangiectasia capillary malformation-arteriovenous malformation syndrome, lymphatic dysplasia, and aortopathies. She also enjoys implementation of new technologies, such as next generation sequencing, in clinical settings.
Dr. Monica Patricia Revelo has research interests in antibody-mediated rejection in kidney, heart, and pancreas transplants, glomerular diseases, and prostate carcinoma development and progression.
Related news from University of Utah
NEW! Catheter Ablation Better Than Pharmacological Atrial Fibrillation Therapies
The Severity of Heart Scar Tissue May Increase Incidence of Stroke
Gut Check: A New Way to Tackle Heart Disease
A New Approach to Heart Failure? Backed by AHA, University of Utah Researchers Eye Future Innovations