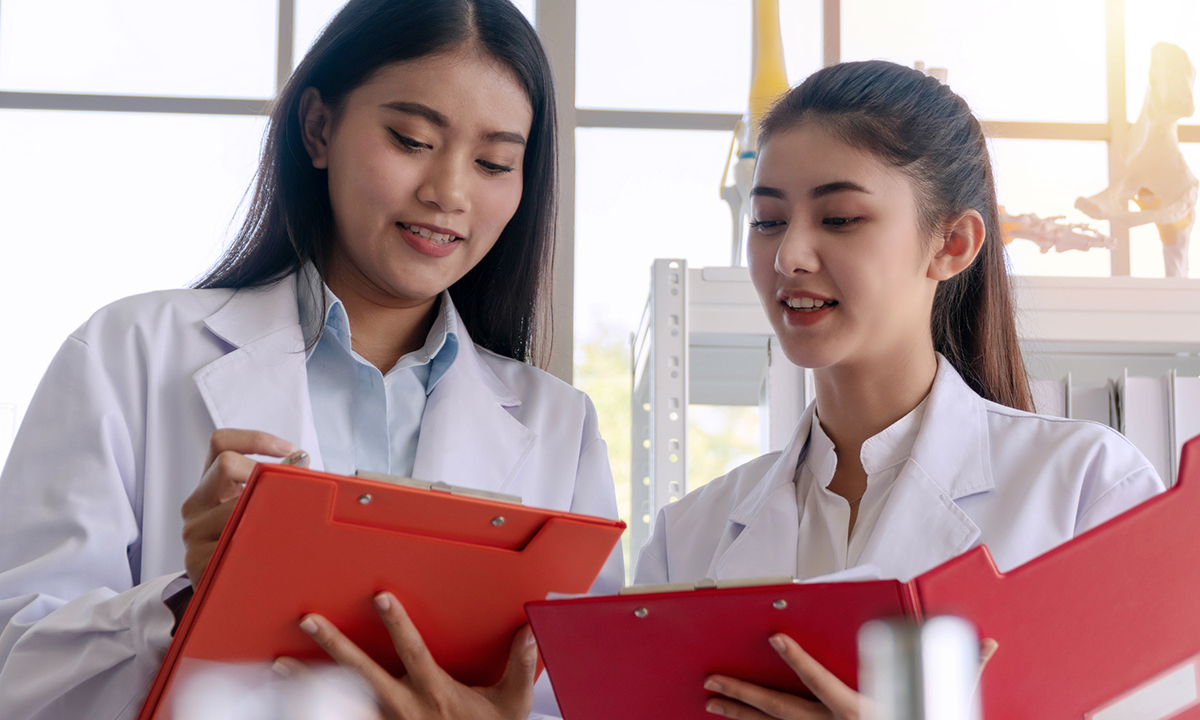 November 9, 2021
As health systems continue to weather the COVID-19 pandemic, healthcare consultants from ARUP's Consultative Services team are doing their part to help them stay on top of the ever-changing industry standards and regulations.
In 2021, ARUP doubled the number of its consulting team members—from three to six—certified by the College of American Pathologists (CAP) to serve as volunteer peer-lab inspectors.
Biennial CAP inspections are central to maintaining laboratory accreditation, and due to COVID-19, many were delayed or conducted virtually. Now, as the industry slowly returns to business as usual, there's a need for more pathologists and other laboratory professionals to train as volunteer peer inspectors. According to CAP, these volunteers' work, expertise, and commitment to the highest quality standards is an invaluable part of the accreditation process. Nearly 8,000 laboratories in the United States and 70 other countries are CAP accredited, the organization's website notes.
ARUP's Consultative Services team works with clients to analyze lab operations and data to identify system changes that can save health systems money while enhancing patient care. Offering CAP-certified inspectors who are trained for their respective areas of expertise adds a complementary offering to ARUP's services.
"We can show that we understand laboratories and can offer the additional service of being CAP inspectors," said Andrew Fletcher, MD, medical director of the Consultative Services team. He has been a CAP inspector for 14 years.
In addition to Fletcher, ARUP's seasoned inspectors include Senior Healthcare Consultants Ladonna Bradley and Jennifer Tincher. Team members newly trained as inspectors include Senior Healthcare Consultants Bella Church, Todd Bullock, and Tony Smith. Collectively, ARUP's CAP-trained inspectors have expertise in 13 areas of laboratory science, including anatomic pathology, biorepository, chemistry and toxicology, cytogenetics, cytopathology, flow cytometry, forensic drug testing, hematology, immunology, and more.
Because laboratory medicine is changing at a rapid pace, clinical and operational standards change frequently. In 2020 alone, for example, CAP added 27 new requirements and revised more than 100 others, including some in response to COVID-19, such as changes to safety requirements covering viral exposure due to airborne transmission, specimen collections, and processing.
Bradley, an inspector since the early 2000s, retrained this year to update her skill set. Once a lab supervisor who was responsible for preparing her facility for inspection, Bradley said she enjoys being on the other side. "I learned so many things from labs I was inspecting that I could take back and use in my own lab," she said.
Not every corner of every lab can be inspected during a site visit, she said, but by following a specimen as it moves through the ordering, collection, and testing processes, and asking quality control questions, a clear operations picture comes into view.
"It's not meant to be punitive," said Bradley, who has inspected labs across the South and Northeast. "We're really just trying to help each other ensure that we are providing the best patient care."
CAP's online training course and serving as an inspector have provided invaluable opportunities to learn from a variety of lab environments, Bradley said, and have yielded fresh insight and ideas she's been able to use throughout her career as a laboratory leader and now, as a consultant.
"I have learned a lot," she said.
Jennifer Dobner, jennifer.dobner@aruplab.com