From Cost to Value Center? Transforming Your Lab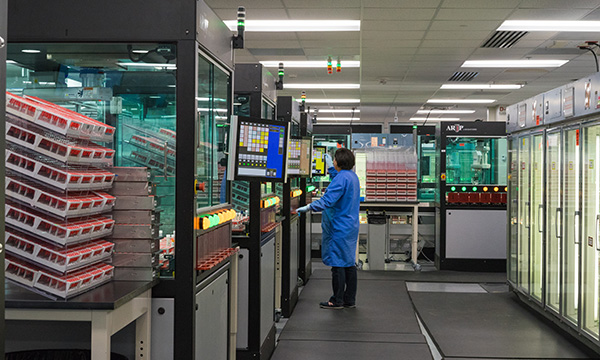 ---
The new era of healthcare reform is here. Not only is there no going back, but maintaining status quo in healthcare organizations that operate inefficiently is a costly and unsustainable business model. Now is the time to adopt a new way of thinking and behaving around cost containment. Healthcare systems that get it will survive. Those that don't likely won't. Laboratory testing plays a central role in healthcare delivery and impacts both costs and outcomes.
Unfortunately in many organizations, the laboratory is structured as a transaction-based cost center, operating under the flawed assumption that more volume equals more revenue. The challenge, and frankly the imperative, that laboratories face is the transition to a value-based model that helps providers optimize utilization of clinical laboratory tests in ways that support early, accurate diagnosis and improve patient outcomes and quality of life, while systematically reducing the cost of care.
Following an analysis at the University of Mississippi Medical Center, physicians cancelled 43 percent of original test orders, saving the medical center an estimated $131,400 in total laboratory costs.
Developing an effective test utilization management program provides built-in opportunity for labs to collaborate with executive, administrative, and medical leaders to build programs that help physicians derive more value from appropriate test utilization. Hospitals and health systems nationwide are proactively engaging in utilization management initiatives to demonstrate significant improvements in test ordering patterns and are generating cost savings as a result.
Cost Savings Translates into Saving Jobs
The real value with utilization management goes beyond cost savings. Hospital administrators tend to pay much closer attention when projects are presented not simply in dollar savings, but also with respect to how many full-time jobs were saved. For example, the average cost for one medical technologist is approximately $40,000 annually. Looking at cost savings with respect to labor, $131,400 represents 3.2 laboratory full time equivalents. This is an outcome that resonates with an administrator intent on providing job security and stability to laboratory staff while simultaneously reducing unnecessary testing costs.
At the University of Mississippi Medical Center, laboratory scientists and pathologists worked collaboratively with administrative and medical leadership to employ duplicate test alerts in the medical center's computerized physician order entry system targeting five types of tests. Subsequently, physicians cancelled 43 percent of original test orders, saving the medical center an estimated $131,400 in total laboratory costs.
It's important to differentiate utilization management projects designed to help physicians avoid ordering tests that are unnecessary or duplicative, as highlighted in this article, from those projects intended to help physicians utilize tests that improve diagnostic accuracy and therapeutic efficacy. The former provides value in directly reducing the cost of laboratory testing. However, the untapped potential with respect to test utilization management lies in initiatives that significantly improve diagnostic accuracy and contribute to better patient outcomes, resulting in measurable savings in the total cost of care.
The clinical laboratory has one of the most powerful and highly valued tools in healthcare: data on all patient types. Isn't now the time to leverage this tool, through effective utilization management, to move the dial on the value equation and secure the laboratory as central and essential to the sustainable health care organization?
Suzanne Carasso, MBA, MT (ASCP), is Director, Business Solutions Consulting, at ARUP.
Read more about lab stewardship and utilization management at ARUP.
Watch our free CME "The Sustainable Laboratory: Perspectives on Laboratory Outreach."
Related blogs:
"Avoiding Financial Waste: UM Strategies in the Pre- and Post-Analytic Stages"
"Utah Medical Center Project Echos ARUP's Lab Utilization Efforts"