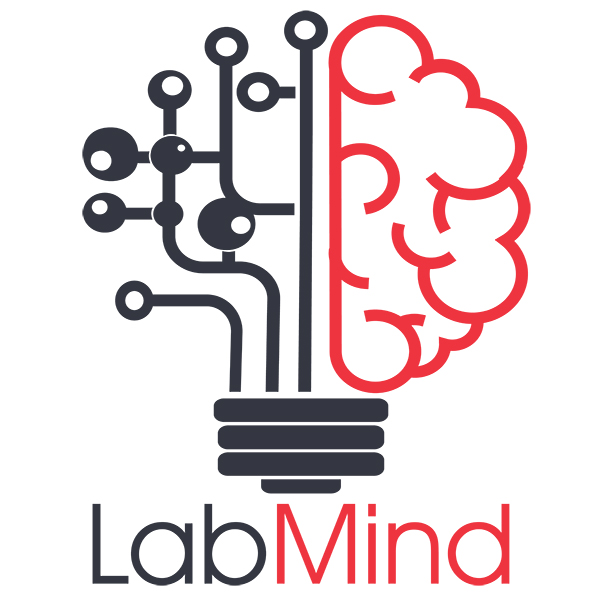 A podcast that explores the future of laboratory medicine
Join Dr. Brian Jackson as he interviews some of the top minds in diagnostic laboratory medicine. Listeners are privy to personal anecdotes and creative insights into important challenges facing laboratories and clinicians.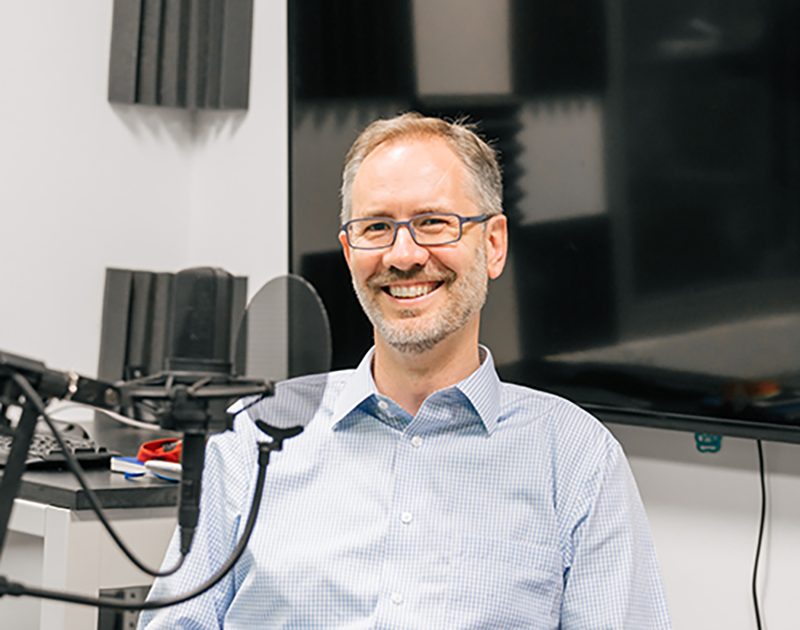 Dr. Brian Jackson
Associate professor of pathology at the University of Utah and a medical director at ARUP Laboratories. View LabMind Blogs
---
An interview with Dr. Ila Singh: The TRUU-Lab Initiative to Improve Laboratory Test Names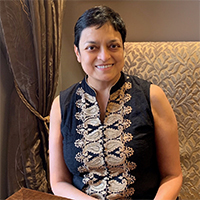 Dr. Ila Singh, director of clinical laboratories at Texas Children's Hospital, recently launched a collaboration with a broad set of clinical, IT and pathology stakeholders to improve the clarity of laboratory test names. She discusses why it is so challenging to create clear and helpful test names for physicians, given all of the informational goals and IT constraints. She also explains the importance of professional and geographic inclusivity for this project.
---
An Interview with Dr. Ronald Weiss: Ethics-Centered Leadership within the Healthcare Industry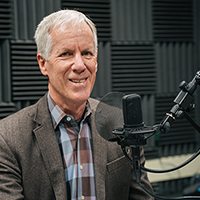 Ron Weiss, MD, MS, MBA, served as president and COO of ARUP Laboratories in the early 2000s. He was one of the principle authors of ARUP's "Five Pillars" statement of ethical principles. He pulls from his experiences growing up with a family business to explain how ARUP's early success required both business acumen and patient-centered values. Weiss also discusses why he's optimistic about the future of U.S. healthcare.
---
An interview with Dr. Ana Stankovic: Practicing Laboratory Science in the IVD Industry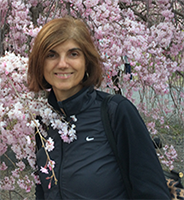 Ana Stankovic recently retired as senior VP of Worldwide Medical Affairs at BD, one of the best-known in vitro diagnostic companies. Prior to her employment at BD, she worked as a basic science researcher, blood banker, reference lab clinical pathologist, and public health officer. In this interview, Dr. Stankovic describes what science looks like from the inside of the IVD industry, specifically how the selection process and character of projects differ from those of academic labs while scientific norms and patient-centered goals remain the same.
---
An interview with Dr. Elaine Lyon: How Genetic Testing is Different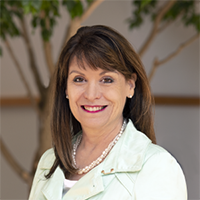 Few people understand clinical genetic testing—from biology to technology to ethics to regulatory issues—better than Dr. Elaine Lyon. Over her long academic and clinical career, she has made many important contributions to the development, use, and interpretation of genetic tests. In this conversation, Dr. Lyon discusses what makes genetic testing different from other areas of laboratory medicine, and what she sees as the greatest challenges in the regulatory, ethical, and clinical landscapes. Originally published February 28, 2019.
---
An interview with Dr. Mike Laposata: Overcoming Barriers as A Diagnostic Management Team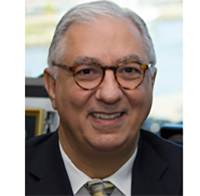 In the 1990s, Dr. Mike Laposata created the world's first Diagnostic Management Team (DMT) at Massachusetts General Hospital, in order to better care for patients with coagulation disorders. In this interview, he discusses the distressing and all too common issue of diagnostic errors, and how a collaborative, team-based approach can make a vital difference. Laposata also addresses the systemic barriers to team-based diagnosis such as the lack of insurance reimbursement, and suggests ways to surmount these barriers and scale up DMTs.
---
An interview with Dr. Rita Horvath: Applying Evidence-Based Medicine to the Laboratory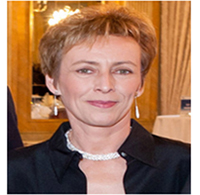 The Evidence-Based Medicine (EBM) Movement gained traction in the mid-1990s, spurring a paradigm shift in how we view the relationship between science and clinical care. While EBM was percolating, clinical pathologist Rita Horvath was beginning her medical career at the University of Oxford—a hotbed for EBM thinking. Since then, she has become a thought leader in how to apply EBM principles to laboratory medicine.
---
An interview with Dr. Harry Hill: Blending academics, medicine, and the business of clinical laboratories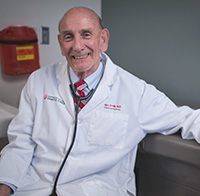 Curiosity, grit, and persistence over the course of many decades allowed Dr. Harry Hill to master many roles: pediatrician, immunodeficiency expert, laboratory director, NIH-funded researcher, business leader, and mountain climber. In this interview, he discusses the critical role of diagnostic test development in caring for patients with immunodeficiency syndromes. Dr. Hill also talks about the challenges and successes of blending an academic model within a commercial laboratory operation in co-founding ARUP, and then later developing the ARUP Institute for Clinical & Experimental Pathology®.
---
An interview with Dr. Carl Wittwer: The Truth, Not the Myth, of Inventing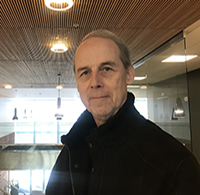 Dr. Carl Wittwer, inventor of the LightCyclerTM, is a well-recognized name in clinical laboratory diagnostics. In this interview, he describes what drove him to push the limits of PCR beyond the biotechnology industry of its time. His own invention story reflects what Thomas Edison once said about this process: It's 1 percent inspiration, 99 percent perspiration. Dr. Wittwer shares his vision of how environment, people, and organizational policies all contribute to fostering entrepreneurial innovation.
Originally published November 1, 2018.
---
An interview with Khosrow Shotorbani: Moving Clinical Laboratories Beyond Simply Performing Tests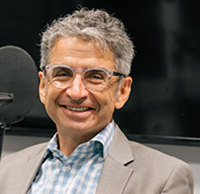 Long-time lab industry executive Khosrow Shotorbani asserts that laboratories should be actively engaged in population-health management. He says impacting health outcomes is what matters (e.g., shorter hospital stays, reduced emergency room visits, fewer complications) and not just the efficient delivery of test results. To promote these ideas, under the title of "Lab 2.0", Shotorbani teamed up with some of the most forward-thinking laboratory leaders in the largest health systems.
---
An Interview with Dr. Michael Astion: Serial Academic Entrepreneur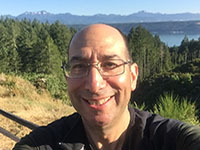 We traditionally associate universities with teaching and research. But what about business innovation? Mike Astion, a pathologist and professor of laboratory medicine at the University of Washington and Seattle Children's Hospital, shares his experiences in launching and growing three different businesses over the course of his career and describes some of the unique challenges and opportunities he faced in his academic settings. He also explains the importance of hustle and negotiation for would-be entrepreneurs.
---
An interview with Dr. Carl Kjeldsberg (Part II): Scaling ARUP into a Mature Company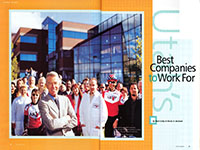 Part II: The CEO years. In this segment, Dr. Carl Kjeldsberg, professor emeritus of pathology at the University of Utah, discusses his tenure as both CEO of ARUP Laboratories and department chair of Pathology at the University of Utah
---
An Interview with Dr. Carl Kjeldsberg (Part I): Founding and the Early Shaping of ARUP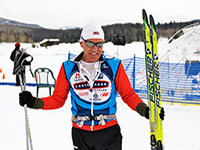 Part I: Early career influences. How did a Norwegian department store scion go from world class skier to academic hematopathologist to co-founder and CEO of what would become one of the largest commercial reference laboratories?
---
An Interview with Dr. Andrew Fletcher: His Career Path and Expanding the Role of Pathologists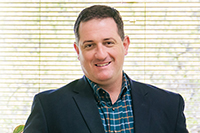 What role will pathologists play in the healthcare systems of the future, and what skills will those pathologists need? Andrew Fletcher, a pathologist with ARUP Laboratories, describes his own varied career. And addresses cultural divides, inter-professional communication, and that the unique contributions that laboratories and pathologists can bring to value-based healthcare.