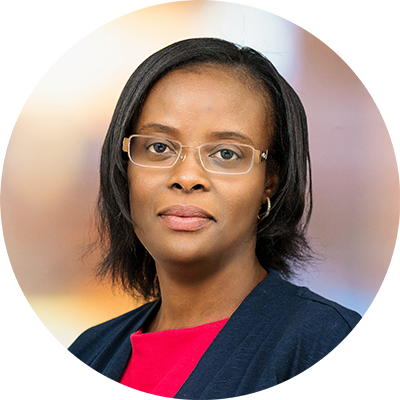 Anne Tebo, PhD
Medical Director: Immunology
Professor, University of Utah School of Medicine
Specialties
Clinical and diagnostic immunology
Education
Doctorate Degree—Eberhard Karls University of Tübingen
Fellowship—Microbiology, University of Alabama at Birmingham
Fellowship—Pathology, University of Utah School of Medicine
Certification/Affiliations
American Board of Medical Laboratory Immunology (ABMLI)
American Society of Microbiology
Association of Medical Laboratory Immunologists (AMLI)
American College of Rheumatology (ACR)
American Association of Clinical Chemistry (AACC)
Research Interests
Autoimmune diagnostics
Harmonization and standardization of autoimmune diagnostic tests
Recent Publications
Heikal N, et al. Laboratory evaluation of antiphospholipid syndrome. Am J Clin Pathol. 2019 Oct 7.;152(5):638–46.
Ravkov EV, et al. Evaluation of mass cytometry in the clinical laboratory. Cytometry B Clin Cytom. 2019 Jul;96(4):266–74.
Tebo AE, Schmidt RL, Frech TM. Presence of antitopoisomerase I antibody alone may not be sufficient for the diagnosis of systemic sclerosis. J Rheumatol. 2019 Apr;46(4):440–42.
Gibbins KJ, et al. Antiphospholipid antibodies in women with severe preeclampsia and placental insufficiency: a case-control study. Lupus. 2018 Oct;27(12):1903–10.
Martins TB, et al. Assessment of diagnostic methods for the detection of anticardiolipin and anti-βeta(2) glycoprotein I antibodies in patients under routine evaluation for antiphospholipid syndrome. Clin Chim Acta. 2018 Oct;485:7–13.
Peterson LK, et al. Antibodies to small ubiquitin-like modifier activating enzyme are associated with a diagnosis of dermatomyositis: results from an unselected cohort. Immunol Res. 2018;66(3):431–6.
Castanon A, Pierre G, Willis R, Harris EN, Papalardo E, Romay-Penabad Z, Schleh A, Jajoria P, Smikle M, DeCeulaer K, Tebo A, Jaskowski T, Guerra MM, Branch DW, Salmon JE, Petri M, Gonzalez EB. Performance evaluation and clinical associations of immunoassays that detect antibodies to negatively charged phospholipids other than cardiolipin. Am J Clin Pathol. 2018 Mar 29;149(5):401–11.
Tebo AE. Recent approaches to optimize laboratory assessment of antinuclear antibodies. Clin Vaccine Immunol. 2017 Dec 5;24(12).
Jaskowski TD, et al. Detection of autoantibodies to 3-hydroxy-3-methylglutaryl-coenzyme a reductase by ELISA in a reference laboratory setting. Clin Chim Acta. 2017 Sep;472:30–4.
Sweeney M, et al. Delayed LGI1 seropositivity in voltage-gated potassium channel (VGKC)-complex antibody limbic encephalitis. BMJ Case Rep. 2017 Apr 20;2017.
Chiaro TR, et al. A member of the gut mycobiota modulates host purine metabolism exacerbating colitis in mice. Sci Transl Med. 2017 Mar 8;9(380).
Amengual O, et al. Evaluation of phosphatidylserine-dependent antiprothrombin antibody testing for the diagnosis of antiphospholipid syndrome: results of an international multicentre study. Lupus. 2017 Mar;26(3):266–76.
Nandiwada SL, et al. Ethnic differences in autoantibody diversity and hierarchy: more clues from a US cohort of patients with systemic sclerosis. J Rheumatol. 2016 Oct;43(10):1816–24.