Your lab is an asset, and we can help you sustainably expand your reach through customized business development solutions. From outreach plans to pricing strategies, we assist in connecting the dots between lab, providers, and patients to create a streamlined and competitive approach to healthcare.
Business Planning
Align my strategic, financial, and operational initiatives
Strategic Business Planning
From cost containment to fiscal sustainability, create the business plan that meets your organizations unique goals and needs.
Your plan will:

Reduce redundancy
Improve operational efficiency
Integrate/consolidate laboratory services
Create one laboratory service line with system-level management
Want to know more?
Implement an effective revenue management program
Revenue Cycle Management
As the industry shifts from a siloed, fee-for-service model to an integrated, value-based model, healthcare organizations are in need of effective revenue cycle management. Position your lab to employ best pricing and billing practices to compete effectively and drive optimal reimbursement.
We'll help:

Review billing, collections, payment posting, and contracting practices
Promote clean claims, manage denials, and reduce write-offs
Evaluate patient access tools
Consider alternative billing options
Develop market-appropriate pricing strategies
Want to better understand your cost structure?
Reimbursement Analysis
Cost accounting for many laboratories is a significant challenge, and labs must have a better understanding of their cost structure. Our financial analysts are equipped to perform break-even analysis on laboratory data to support informed decisions related to costs, pricing, and reimbursement.
---
Need to strike the right balance with pricing and margin?
Pricing Strategies
Our consulting team will help your lab evaluate strategies that strike the right balance between being competitively priced and making the necessary margin to cover cost and support the organizational mission.
---
Outreach
Expand my organization's reach
Outreach Business Planning
Building and running a successful outreach business requires the right infrastructure, the right team, and the right targets. We'll help you find your best growth opportunities that align with community-based providers, build referral volume, and keep testing close to patients.
Access resources that:

Identify and quantify market opportunity in outreach market segments
Build essential pre- and post-analytical operations to support a competitive business unit
Incorporate revenue cycle management practices to contract, price, bill, and collect efficiently
Understand my lab's place in the market
Market Opportunity Assessment
Strengthen your existing business and acquire new targets with a comprehensive, customized market analysis. Our experts help you identify losses with affiliated (inreach) providers, capture new business with market-at-large (outreach) providers, and recognize competitive challenges in the marketplace.
Gain insight with:

Net revenue stratified by:

Physician
Region
Specialty
Hospital
Skilled nursing facility

A competitive analysis of national and regional labs
Customized sales forecasting
Five-year financial projections with ROI
Increase engagement with our affiliated physicians
Inreach Opportunity Assessment
Capture the business you should have and successfully compete for the outreach you want.
When affiliated physicians refer testing outside the health system, the subsequent loss in net revenue and increase in unit cost can be significant. Our root cause analysis determines the underlying reasons physicians refer outside the system.
Discover:

The monetary value of inreach business
Which providers are driving outside referrals
Strategies to capture inreach and reduce loss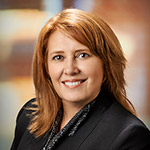 "Executives need to shift their perception of the lab from a burden to an opportunity. We can help with that shift."
Jerri Turner-Jacyno
VP of Strategic Relationships