Wellness Services
We provide numerous services to help you attain a healthier and more balanced life. We hope that you will take advantage of what we can do for you. You can join our daily exercise classes, get a dietary analysis, get a customized fitness program from one of our certified staff members, receive a fitness assessment, perform one of our done for you workouts provided in the wellness center, or simply relax and de-stress with a massage from our massage therapist, Ryan.
Group Exercise Classes
Dietary Analysis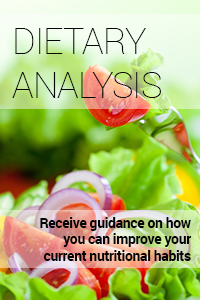 Set up an appointment with a member of the wellness staff to have your diet assessed.
Wellness staff members can review general dietary guidelines with you and help you to get a better feel of what and how much you need to eat for good health.
Also, if your goal is to lose weight, a member of the wellness staff will be able to help you with dietary changes that will help you on the path to achieving a healthier weight.
To set up an appointment to receive help with your diet call extension 2824 or email us at wellness@aruplab.com.
Exercise Programs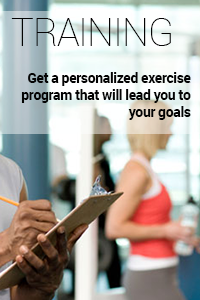 Feel like you need to make some improvements with your activity level, but aren't quite sure of what to do?
Come into the Wellness Center and visit with a member of the wellness staff to get a customized fitness plan that is specific to your needs and wants.
Programs can be based on achieving:
Health Management
Increased strength
Muscle gain
Increasing or maintaining bone density
Cardiovascular endurance
and any other specific goal that you might have...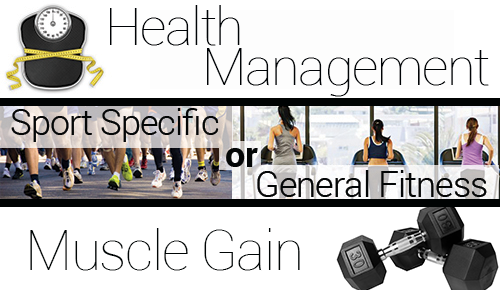 Just let us know what your goals are and we will help you on your way to attain them.
In order to make an appointment to receive your own customized fitness plan call us at extension 2824 or email us at wellness@aruplab.com.
Fitness Center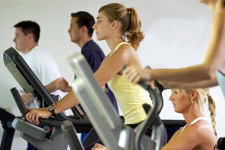 ARUP's Wellness Center is equipped with much of the equipment and machines that you would find in most large gyms.
Available Cardiovascular Training Equipment:
4 Treadmills
3 Ellipticals
2 Exercise bikes
Recumbent bike
Concept II Rower
Stairstepper
NuStep
Strength Training Equipment:
Squat rack with olympic weights and bar
Free weights (dumbbells ranging from 1 pound to 80 pounds each)
Various strength training machines (one to target all of the major muscle groups)
Kettlebells (ranging from 10 pounds to 55 pounds)
Several exercise mats, steppers, resistance tubing, foam rollers, stability balls, body bars, and a heavy bag.
Personal DVD Exercise programs
Along with all of this equipment there is a personal exercise room with a TV and a DVD/VHS player and an assortment of exercise DVD's and videos that you can pop in and workout to. You can also shut the door for added privacy while you workout.
Some of the top DVD's:
P90x2
P90x
Insanity
Billy Blanks Boot Camp
Men's and Women's Locker Rooms
You will also find men's and women's locker rooms with two seperate showers or changing rooms in each so that you can shower after a good workout. Separate day lockers are also provided.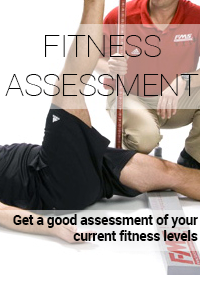 Fitness Assessments
Because physical fitness has such a strong relationship with good health, ARUP provides the ability for every one of its employees to receive a full fitness assessment from the wellness staff in the Wellness Center. In the fitness assessment a member of the wellness staff will measure your current fitness level by conducting the following tests:
Blood Pressure
Weight
Waist to Hip Ratio
Body Fat Percentage
Cardiovascular Fitness
Muscular Fitness
Flexibility
Important Information for the assessment:
You should refrain from ingesting food, alcohol, caffeine, or from using tobacco products within three hours of testing. You should be rested and avoid significant exertion or exercise on the day of the assessment. Your clothing should permit freedom of movement and include walking or running shoes. You should also wear shorts or some kind of pants that allow you to pull the pant leg up past mid-thigh, as that is one of the areas that is measured with the calipers for body fat percentage. Drink ample fluids over the 24-hour period preceding the test to ensure normal hydration before testing. Plan on 30 to 45 minutes if you want to go through the full assessment.
These numbers can be very helpful as you begin a new fitness program, because it will educate you about your current fitness status and will allow you to keep track of your progress as you move along.
In order to make an appointment for a fitness assessment call us at extension 2824 or email us at wellness@aruplab.com.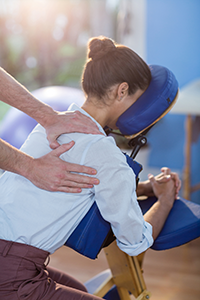 Massage
Could you use a relaxing break?
Come down to the Wellness Center and take advantage of our on-site Massage Therapist for a quick 15-minute chair massage.
To make an appointment for a chair massage, sign-up on the clipboard in the Wellness Center entrance or call extension 2073.
Our Massage Therapists
Kris Roper and Danna Kirk
801-313-9468
Artystic Touch, LLC
$1 per minute, you can pay with cash or card
Available times:
Thursday 9:00 am to 11:30 am
Friday 10:00 am- 12:00pm in 560 then, 12:30-2:30 in the main facility
Need to thank a co-worker or wish them a happy birthday? Massage gift certificates are available.