Together we get better results™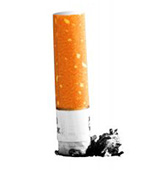 ARUP Laboratories is a tobacco-free campus. To help our employees and their dependents quit using tobacco, the ARUP Family Health Clinic provides the following services:
No co-pay on prescriptions for smoking-cessation medications (e.g., gum, packs, patches, nicotine, etc.).
Motivational coaching and one-on-one support from clinic staff.
Weekly check-ups with a clinic provider.
Employees can schedule an appointment with our clinical pharmacist to learn more.