Together we get better results™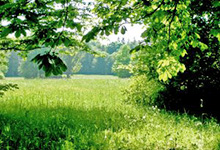 Onsite EAP
At some point in our lives, each of us faces a problem or situation that is difficult to resolve. When stress becomes unmanageable, it can affect our work and our relationships, as well as our physical and emotional well-being. The SupportLinc Employee Assistance Program (EAP) for ARUP Laboratories includes confidential onsite counseling at the ARUP Family Health Clinic, 580 Chipeta Way, Salt Lake City, UT. All ARUP Laboratories employees and their immediate family members can schedule convenient, confidential, appointments with an EAP counselor using our Onsite EAP Scheduler. For more information, or to schedule an appointment, please go to www.supportlinc.com/arup.
Benefits include:
Free, confidential counseling to employees, spouses and dependent children.
Assistance in a variety of areas, including marital conflict, parenting, depression, substance abuse, and financial problems.
Access to meet with a counselor, assess the situation, and develop a plan for improvement.
On-site therapist for 20 hours each week (available starting October 4, 2018).
30 Minute appointments.
For more information about the program visit www.supportlinc.com. Access code is arup (lowercase).