Together we get better results™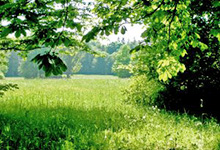 ARUP has joined with Intermountain Employee Assistance Program (EAP to offer an on-site mental health program for our employees.

To make an appointment with Trudy Draper, LCSW, please call the EAP program at (801) 442-3509 or (800) 832-7733 from 7:00 a.m. to 5:00 p.m. to schedule an appointment or speak to office staff. A crisis counselor is available 24/7 by phone. The program e-mail is eap@imail.org.

The EAP is trained to triage individuals based on their issue of concern and select the most appropriate provider to meet their needs.
Benefits include:
Free, confidential counseling to employees, spouses/domestic partners, and dependent children.
Assistance in a variety of areas, including marital conflict, parenting, depression, substance abuse, and financial problems.
Access to meet with a counselor, assess the situation, and develop a plan for improvement.
No session limits with this program.
On-site therapist for 20 hours each week: Monday (8 hours), Wednesday (8 hours), Friday (4 hours).
One-hour appointments.
For more information about the program, visit intermountainhealthcare.org/eap.