Together we get better results™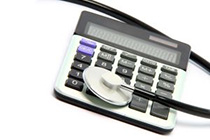 As a self-insured organization, ARUP pays all health-related costs directly when treatment is accessed within our healthcare community. Our organization does not rely on an insurance company to handle an out-of-the-box insurance plan. Instead, we tailor our plans to provide our employees and dependents access to the right care at the right time. We are committed to helping you receive the care you need.

Our goal is to work with you and your dependents to contain soaring healthcare costs by offering more information through various benefit plans and assistance from qualified staff at our Family Health Clinic and Wellness Center.