Eligibility to Use the Family Health Clinic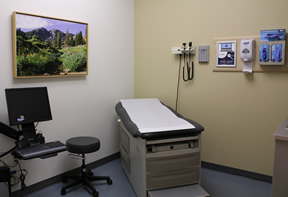 The following individuals are eligible to use the ARUP Family Health Clinic:
ARUP employees
ARUP employees' spouse
Registered dependents of ARUP employees or dependents of employees' spouse
Former ARUP employees, their spouse and dependents still covered by ARUP health insurance through COBRA continuation coverage
University of Utah Department of Pathology employees, their spouses, and their dependents.
Specific clinical services may be provided to qualified students or other sponsored individuals.
How to Register Your Dependents in Ultipro
In order to establish clinic eligibility, all employees and contingent workforce members must register their dependants in UltiPro. Remember that even if you chose not to participate in the benefit plan offered by ARUP but want to access the clinic, you are still required to register in UltiPro.
Follow the steps below to add your dependents in UltiPro:
Log into UltiPro.
Click on Myself, Contacts.
Click on Add.
Add first name, last name, and date of birth of all dependents.
Choose appropriate relationship from the relationship dropdown.
Click on Save.