Charities
American Foundation for Suicide Prevention

Our mission is to save lives and bring hope to those affected by suicide. AFSP engages with families, mental health professionals, community and local business leaders, school administrators and others interested in preventing suicide.
Please contact Taryn Hiatt, Area Director Utah/Nevada 385-497-1680
www.afsp.org/UtahWalks

If you are in crisis, please call the National Suicide Prevention Lifeline at 1-800-273-TALK (8255) or contact the Crisis Text Line by texting TALK to 741741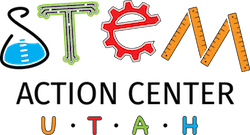 The Utah STEM Foundation was created in May 2016 under the direction of the Utah State Legislature. The STEM Foundation's priority is enhancing the efforts of the STEM Action Center, whose mission is to produce a STEM-competitive workforce to ensure Utah's continued economic success in the global marketplace. The STEM Foundation accomplishes this by collaborating with community partners to create engagement and industry alignment and deliberately allocating valuable funds.
Please contact Utah STEM Foundation Director Allison Spencer at aspencer@utah.gov or 801-520-5235 to learn how to get involved.
https://stem.utah.gov/foundation/
Leukemia & Lymphoma Society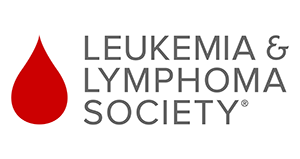 The Leukemia & Lymphoma Society is at the forefront of the fight to cure cancer. We are the largest nonprofit dedicated to creating a world without cancers. Since 1949, we've pioneered groundbreaking research that leads us to believe we will find the cures for cancer in our blood. We were born to defeat this opponent, beating cancer is in our blood.

Please contact Stacie Kulp, Executive Director at Stacie.kulp@lls.org or 801-281-6618 to learn how to get involved.
University of Utah Health – Burn Camp, Nah Nah Mah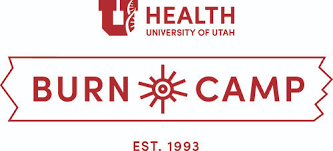 The University of Utah Health Burn Camp Program was established in 1993 to help support burn survivors with the personal challenges associated with surviving a burn injury. We currently run five different programs geared toward specific age groups, providing a safe and supportive atmosphere for everyone involved.
Each of our programs uses self-esteem building, teamwork, and peer interaction to create a fun environment conducive to healing. Our camps provide the tools needed to not only survive your injury, but to also thrive in your recovery. Burn camp is a wonderful way to begin the healing process. Burn camp staff are made up of professional nurses, firefighters, physical therapists, and volunteers. In addition, all have participated in a national camp training program and complete mandatory yearly background checks
Please contact Kristen Quinn, Psychosocial Program Coordinator at Kristen.quinn@hsc.utah.edu or 801-585-2847 to learn how to get involved.
Voluntary Benefits
Hyatt Legal
Hyatt Legal Fact Sheet
Hyatt Legal Services
Hyatt Legal MetLaw Brochure
InfoArmor Identity Protection
InfoArmor Identity Protection
Plans and pricing
$9.95 per person / month
$17.95 per family / month
Long Term Care
UTA
ARUP has partnered with UTA for employee transportation. The monthly pass is normally $198. With our group discount the passes are only $89 and ARUP will pay 50%. The $44.50 you are responsible for will come out of the first paycheck of the month. (The Premium Express Monthly Pass is good for unlimited travel on buses, TRAX, and Front Runner commuter rail for one calendar month.)
*To elect or cancel a pass please go into: Ultipro -> Life Events -> UTA Transit Pass and elect or decline the pass by the 25th of the prior month. The pass will be active on the 1st of the following month and available for pick up in the HR lobby (located at 560).

Group Name: ARUP Laboratories
Group Number: 695742
Account Number: 695742
Certificates
Be a Good Consumer
Don't forget to file your wellness benefit $60 dollars for accident.
Don't forget to file your wellness benefit $50 dollars for critical illness.
Accident Insurance
Critical Illness (Specified Disease) Insurance
Hospital Confinement Indemnity Insurance