Dr. Rosai Surgical Consultative Services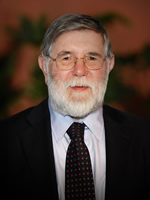 Juan Rosai, MD
Consultant Surgical Pathologist
Dr. Rosai, one of the world's preeminent surgical pathologists, is a consultant at ARUP and an adjunct professor of pathology at the University of Utah School of Medicine. Dr. Rosai received his MD at the University of Buenos Aires School of Medicine in Argentina, and completed his pathology residency at the Hospital Regional Mar del Plata in Argentina and at the Washington University School of Medicine and Barnes Hospital in St. Louis, Missouri, where he also attained his fellowship training in surgical pathology under the renowned Dr. Lauren V. Ackerman.
Dr. Rosai's illustrious career spans nearly six decades and has been distinguished by his serving as chairman of pathology or director of anatomic and surgical pathology at many leading institutions, including the University of Minnesota, Yale University, Memorial Sloan-Kettering Cancer Institute, the National Cancer Institute in Milan, Italy, and, currently, the International Center of Oncologic Pathology Consultations of the Centro Diagnostico Italiano (CDI) in Milan, Italy.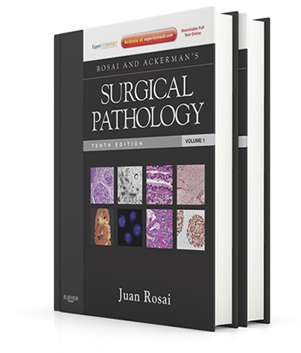 Dr. Rosai's awards and honors include the highest accolades in pathology, including the USCAP President's Award in 2012, the IAP Pathology Gold Medal for outstanding contributions in international pathology education and research in 2010, the USCAP Distinguished Pathologist Award in 2010, the American Board of Pathology's Life Trustee status in 2007, the USCAP Maude Abbott Lectureship in 1995, and the Liebow Award for excellence in teaching at Yale University in 1988.
He has received Doctor in Medicine Honoris Causa degrees from the Universities of Santiago (Spain), Bologna (Italy), Ioannides (Greece), and Cordoba (Argentina). He has served as editor in chief for the third series of the AFIP Fascicles and is the current editor in chief of The International Journal of Surgical Pathology, among 24 additional editorial boards during 48 years of editorial service.
During his career, Dr. Rosai has published 52 books, book chapters, and monographs, and a staggering total of more than 390 peer-reviewed papers. He is the primary author of the world's preeminent textbook of surgical pathology, translated into Spanish, Chinese, and Croatian, which carries in its title the name of his mentor, Rosai and Ackerman's Surgical Pathology, a 10th edition of which was issued in 2011.
Ordering a Consultation by Dr. Rosai
Please follow the steps below to complete a request for a consultation with Dr. Rosai:
Request an anatomic pathology test-request form (#32960) by contacting
ARUP Client Services at (800) 522-2787 and referencing ARUP test 2009616.
On the request form, select Surgical Consult–Rosai (ARUP test 2009616).
Complete the test-request form with all pertinent information.
Follow the ARUP Consultation Collection Instructions.
Appropriately package the materials for transport, including the preliminary report, clinical history, and completed ARUP test-request form.
Ship via your previously established ARUP courier or a trackable courier such as Federal Express. Tissue transport kits are available online via ARUP Connect or by contacting ARUP Client Services (supply 47808, Paraffin Tissue & Extracted Nucleic Acid Transport).
Shipping address:
ARUP Laboratories
Specimen Processing
500 Chipeta Way
Salt Lake City, UT 84108
(800) 522-2787