Careers at ARUP Laboratories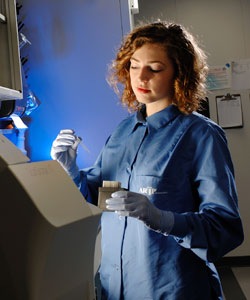 ARUP's culture is one of integrity, service, and excellence. We are proud of our accurate, timely laboratory services, knowing that the medical tests we perform impact individual healthcare decisions. As the most responsive source of quality information and knowledge, ARUP strives to be the reference laboratory of choice for community healthcare systems.
For over 30 years, ARUP has hired the best to create a work environment of progress and continual improvement. Our workforce never forgets that there is a patient behind every sample. We are looking for individuals who want to contribute to a team that strives for excellence in all we do.
Please send correspondence to:
Talent Team
500 Chipeta Way
Salt Lake City, UT 84108
(801) 583-2787, ext. 2182
ARUP is an Equal Opportunity Employer M/F/D/V and supports a drug-free environment.