Dr. Ryan Nelson, ARUP's senior pharmacy consultant, did an excellent job walking us through a patient case to demonstrate how pharmacogenomics testing is critical to cancer care.
During the webinar, Dr. Nelson discussed how pharmacogenomics is being used in the leading clinical oncology centers today using a patient scenario.
The following topics were covered:
Differentiating somatic and germline applications of pharmacogenomics
Clinical utilization of somatic pharmacogenomics for targeted therapies
Clinical utilization of germline pharmacogenomics for:

Supportive care medications
Optimized chemotherapy dosing
Mitigating chemotherapeutic adverse drug events in at-risk patients with cancer

Combining germline and somatic pharmacogenomics in clinical scenarios to provide improved cancer care for your patients
If you have any questions after viewing the webinar, please feel free to email ryan.nelson@aruplab.com at any time.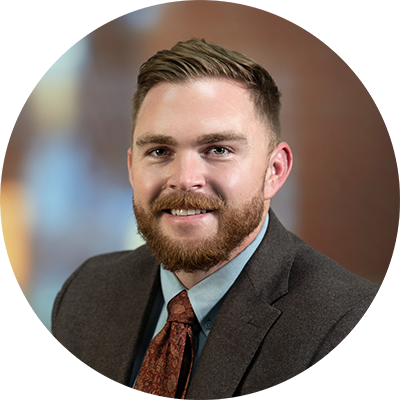 Ryan Nelson, PharmD
Senior Pharmacy Consultant
Ryan Nelson, PharmD, is a senior pharmacy consultant for ARUP Laboratories. His main focus is on the implementation of germline and somatic pharmacogenomics and its related research outcomes. Dr. Nelson comes to ARUP from Moffitt Cancer Center, where he completed a fellowship in personalized cancer medicine.