Speaker and Panelist Bios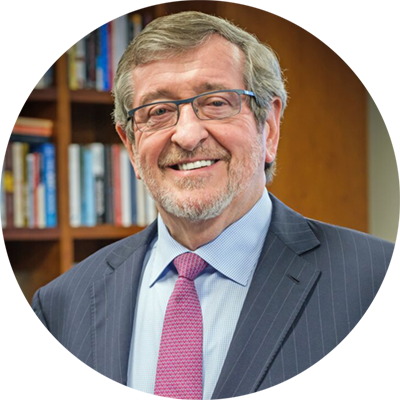 Michael J. Dowling, MSW
President and CEO, Northwell Health
Michael J. Dowling is one of healthcare's most influential voices, taking a stand on societal issues that many health system CEOs shy away from, such as gun violence and immigration. As president and CEO of Northwell Health, he leads a clinical, academic, and research enterprise with a workforce of more than 75,000 and annual revenue of $14 billion. Northwell is the largest healthcare provider and private employer in New York State, caring for more than two million people annually through a vast network of more than 830 outpatient facilities, including 220 primary care practices, 52 urgent care centers, home care, rehabilitation, and end-of-life programs, and 23 hospitals.
Northwell also pursues pioneering research at the Feinstein Institutes for Medical Research and a visionary approach to medical education highlighted by the Zucker School of Medicine, the Hofstra Northwell School of Nursing and Physician Assistant Studies, and one of the nation's largest medical residency and fellowship programs.
Dowling's leadership has been invaluable to Northwell's consistent expansion and prominence. In 2020, he successfully navigated the health system through New York's time as the first COVID-19 epicenter in the United States, detailing his experiences in Leading Through a Pandemic: The Inside Story of Humanity, Innovation, and Lessons Learned During the COVID-19 Crisis. Overall, Northwell has treated more than 150,000 patients with COVID-19, and the health system used a strong innovative culture to expand hospital bed capacity (adding 2,000 beds in two weeks), initiate use of 3D-print nasal swabs for COVID-19 testing, convert bilevel positive airway pressure (BiPAP) machines into mechanical ventilators, and take advantage of its large, integrated health system to "load balance" and transport 810 patients from overrun hospitals to those that had bed capacity. Northwell also kept employees safe, investing in critical personal protective equipment (PPE) to help those working the front lines, one of whom—Sandra Lindsay—was the first person in the U.S. to receive the historic COVID-19 vaccine in December 2020.
Before becoming president and CEO of Northwell Health in 2002, Dowling was the health system's executive vice president and chief operating officer. Before joining Northwell in 1995, he was a senior vice president at Empire Blue Cross/Blue Shield.
Dowling served in New York State government for 12 years, including seven years as state director of Health, Education and Human Services and deputy secretary to the governor. He was also commissioner of the New York State Department of Social Services. Before his public service career, Dowling was a professor of social policy and assistant dean at the Fordham University Graduate School of Social Services, and director of the Fordham campus in Westchester County.
Dowling has been honored with many awards over the years, including his selection as the Grand Marshal of the 2017 St. Patrick's Day Parade in New York City, induction into the Irish America Hall of Fame, the 2012 B'nai B'rith National Healthcare Award, the Ellis Island Medal of Honor, the 2011 Gail L. Warden Leadership Excellence Award from the National Center for Healthcare Leadership, and the 2011 CEO Information Technology Award from Modern Healthcare magazine and the Healthcare Information and Management Systems Society.
In 2020, Dowling received the Deming Cup from the Columbia School of Business and was ranked No. 2 on Modern Healthcare's 100 Most Influential People in Healthcare, his highest ranking in 13 years of appearing on the list. Additional awards include the National Human Relations Award from the American Jewish Committee, the Distinguished Public Service Award from the State University of New York's Nelson A. Rockefeller College of Public Affairs and Policy, an Outstanding Public Service Award from the Mental Health Association of New York State, an Outstanding Public Service Award from the Mental Health Association of Nassau County, the Alfred E. Smith Award from the American Society for Public Administration, and the Gold Medal from the American Irish Historical Society. He was also ranked No. 44 among large company CEOs in the U.S. and was the nation's top-ranking health care/hospital CEO on Glassdoor's Top CEOs in 2019 list.
Dowling is past chair of the Healthcare Institute and the current chair of the Institute for Healthcare Improvement (IHI). He is a member of the Institute of Medicine of the National Academies of Sciences and the North American Board of the Smurfit School of Business at University College, Dublin, Ireland. He also serves as a board member of the Long Island Association. He is past chair and a current board member of the National Center for Healthcare Leadership, the Greater New York Hospital Association, the Healthcare Association of New York State, and the League of Voluntary Hospitals of New York. Dowling was an instructor at the Center for Continuing Professional Education at the Harvard School of Public Health.
Dowling grew up in Limerick, Ireland. He earned his undergraduate degree from University College Cork, Ireland, and his master's degree from Fordham University. He also has honorary doctorates from Queen's University Belfast, University College Dublin, Hofstra University, Dowling College, and Fordham University.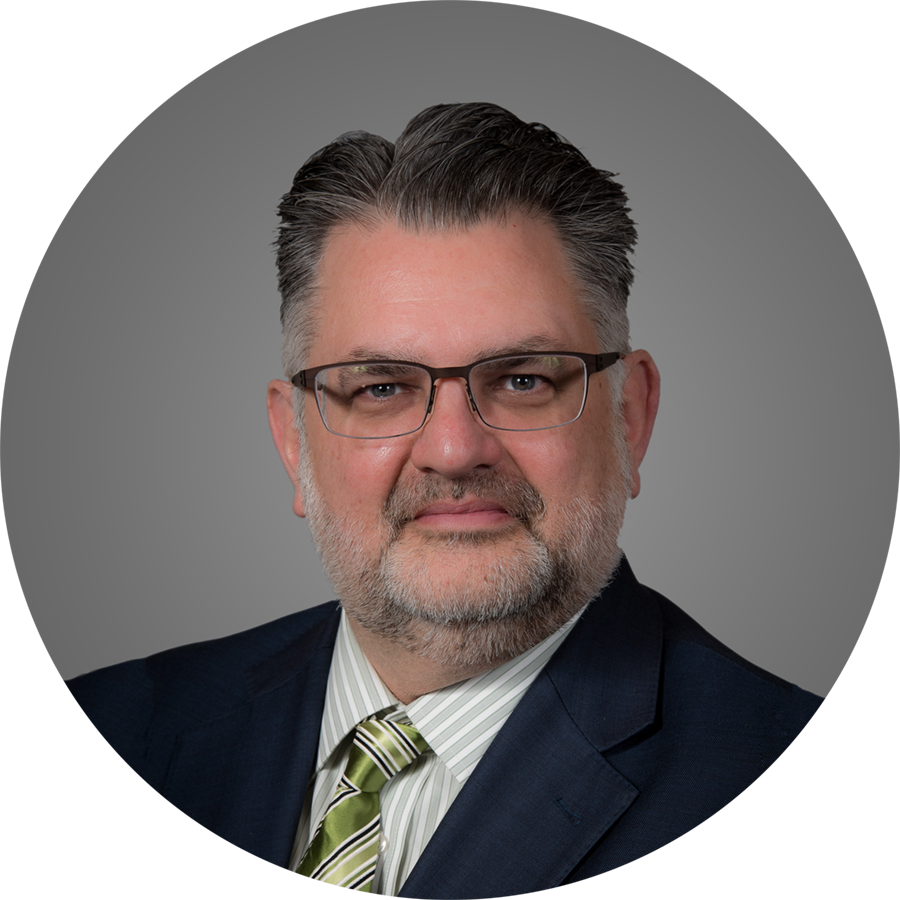 Dwayne Breining, MD
Executive Director of Northwell Health Labs
Dr. Breining is the executive director of the Northwell Health Labs and the director of Pathology and Laboratory Medicine at Forest Hills Hospital. He has been vice chair for Laboratory Services in the health system for the last 10 years. Before joining Northwell Health, he was the director of Gynecologic Pathology at the Albert Einstein College of Medicine - Montefiore Medical Center in the Bronx.
Board-certified in anatomic and clinical pathology, with fellowship training and extensive experience in both gynecologic pathology and cytopathology, Dr. Breining has a deep interest in quality management and value optimization across all pathology and laboratory services throughout the spectrum of hospital, outpatient, point-of-care, and reference laboratory settings. An acolyte in the field of pathology informatics at its inception, he works to leverage laboratory information to improve operational efficiency, reduce risk, and better focus clinical resources throughout all facets of healthcare.
Dr. Breining earned a BS in biochemistry and biophysics from the University of Pittsburgh before attending Temple University Medical School in Philadelphia. After residency training in anatomic and clinical pathology at New York University, he completed fellowships in both cytopathology and gynecologic pathology at the Albert Einstein College of Medicine - Montefiore Medical Center and is a diplomate in Clinical Informatics.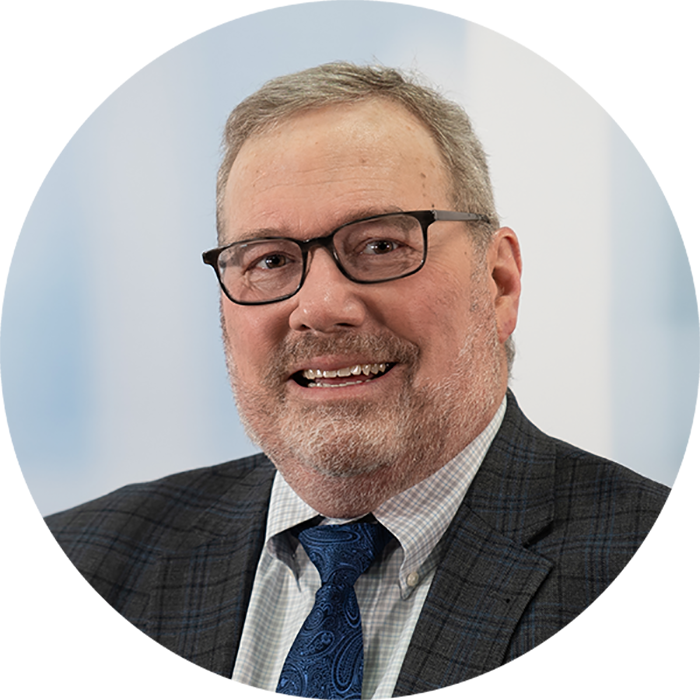 Rick Panning, MBA, MLS(ASCP)CM
Senior Healthcare Consultant, ARUP Laboratories; Former Senior Administrative Director of Laboratory Services, HealthPartners
Rick Panning is a senior healthcare consultant for ARUP Laboratories with more than 40 years of experience in the lab industry, the majority of which was spent in administration. His experience helps him understand the total cost of care, and he encourages health systems to focus less on direct lab costs and more on the meaningful way labs can impact clinical efficiencies through improved testing services. Before coming to ARUP, Panning was the senior administrative director of Laboratory Services for HealthPartners in Minneapolis-St. Paul, Minnesota, leading eight hospital laboratories, clinic laboratories for two large medical groups, and a central laboratory. He has also served as director of Business Development, as well as president of Laboratory Services, at Fairview Health Services; vice president of Laboratory Services at Allina Health; and CEO of North Central Blood Services (Red Cross). In addition to his vast experience in management, Panning also participates in several professional societies that represent laboratory professionals on a legislative level, including the American Society for Clinical Laboratory Science (ASCLS) and Clinical and Laboratory Standards Institute (CLSI). Panning received his bachelor's degree in clinical laboratory science from Mankato State University and a master's degree in business administration from the University of St. Thomas.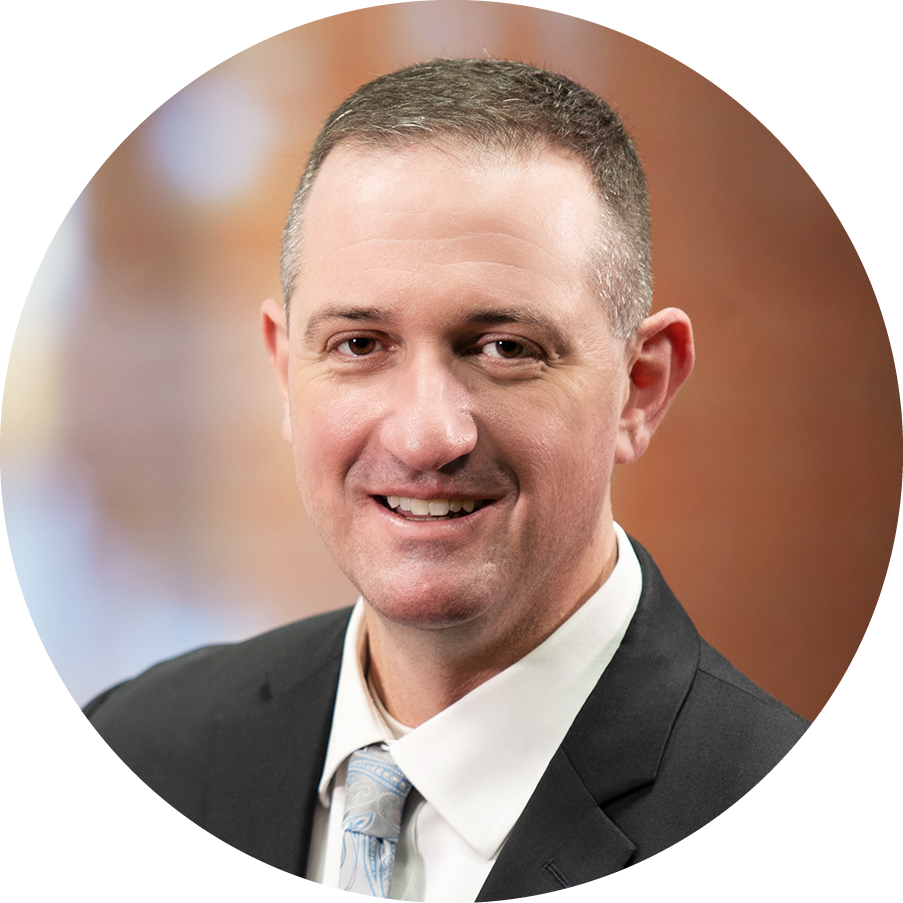 Andrew Fletcher, MD, MBA, CPE, CHCQM, FCAP
Medical Director, Consultative Services, ARUP Laboratories
Clinical Adjunct Professor, University of Utah School of Medicine
Andrew Fletcher is medical director of Consultative Services at ARUP Laboratories and adjunct assistant professor at the University of Utah School of Medicine. He is a board-certified anatomic/clinical pathologist with subspecialty board certification in cytopathology. Fletcher earned his master's degree in business administration from the Isenberg School of Management at the University of Massachusetts at Amherst and his medical degree from Mercer University School of Medicine in Georgia. He completed a surgery internship at the Geisinger Medical System in Pennsylvania, as well as a residency in anatomic and clinical pathology and a cytopathology fellowship at the University of Florida in Gainesville. Fletcher is also a certified physician executive by the Certifying Commission in Medical Management of the American Association for Physician Leadership and is certified in Health Care Quality and Management by the American Board of Quality Assurance and Utilization Review Physicians.
In his role at ARUP, Fletcher leads a team of expert consultants focused on laboratory stewardship, laboratory efficiency, and outreach growth. He has significant experience in leading quality initiatives that enhance organizations' safety and value. He has helped develop laboratory stewardship programs throughout the United States that have captured millions of dollars in cost savings. Fletcher has received numerous awards for quality and utilization, including research grants for blood utilization. His research interests include laboratory stewardship, healthcare and laboratory management, and blood utilization.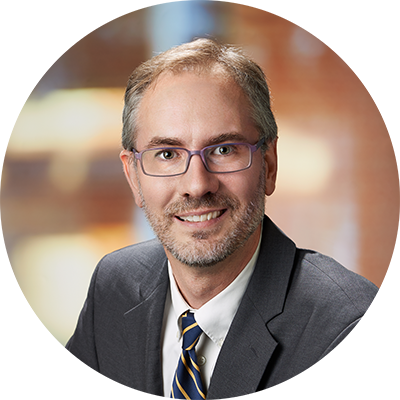 Brian R. Jackson, MD, MS
Medical Director, Support Services, IT, and Business Development, ARUP Laboratories; Associate Professor, University of Utah School of Medicine
Brian Jackson is the medical director of support services, IT, and business development and the executive editor of ARUP Consult at ARUP Laboratories. He is also an associate professor of pathology (clinical) and an adjunct associate professor of biomedical informatics at the University of Utah School of Medicine. Jackson received a master's degree in medical informatics and then a medical degree from the University of Utah. He completed a clinical pathology residency at Dartmouth-Hitchcock Medical Center and a National Library of Medicine Informatics Fellowship at the University of Utah. Jackson is certified in clinical pathology by the American Board of Pathology and is a member of the American Medical Informatics Association and a fellow of the College of American Pathologists. His research interests include economic analysis of diagnostic testing, physician utilization of laboratory tests, and corporate social responsibility in healthcare.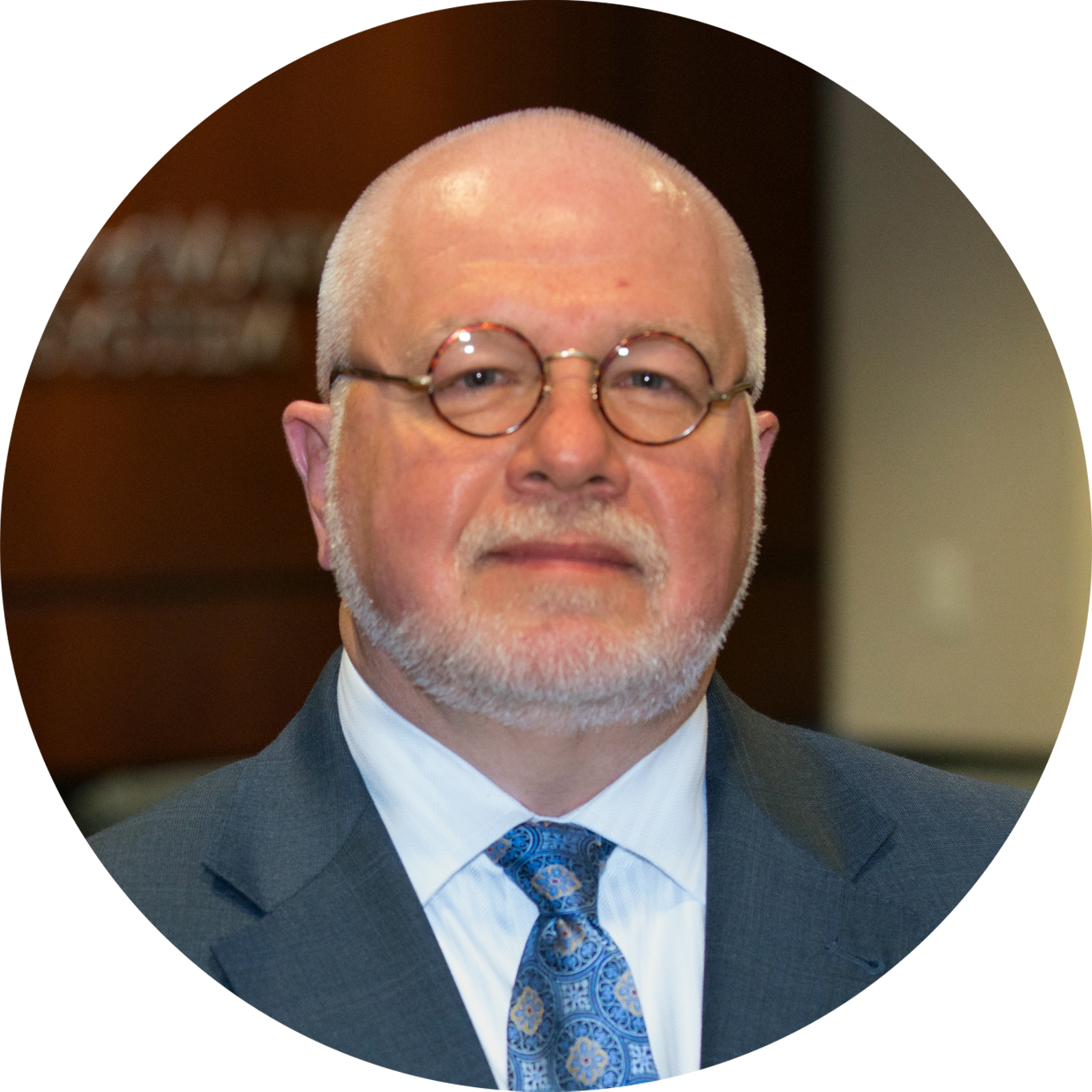 Jon Burns
Senior Vice President and System Chief Administrative Officer, University of Maryland Medical System
As senior vice president and system chief administrative officer (CAO) at the University of Maryland Medical System (UMMS), Jon Burns takes on a number of broad strategic and operational responsibilities. Burns has executive oversight for organizational data and analytics, the UMMS Telehealth and Access Center, clinical informatics, corporate construction and facilities management, IT, supply chain, and corporate operations. Burns joined the UMMS team in 2006 as senior vice president and chief information officer; in this role, he implemented a system-wide strategy for integration of information technology resources, support systems, applications, and services, to include the implementation of the medical system's first integrated electronic health record.
Before joining UMMS, Burns was senior executive of Information Technology for the Cleveland Clinic Health System. He also was responsible for technology services to the Cleveland Clinic Lerner College of Medicine and a number of emerging technologies initiatives across the Cleveland Clinic Health System. He served as the chief technology officer for eCleveland Clinic, an internet-based care delivery model.
Before joining the Cleveland Clinic in 1997, Burns served in a number of senior-level administrative, financial, and operational positions at Forum Health, UNC Hospitals, Chapel Hill, North Carolina, and the Geisinger Health System in Danville, Pennsylvania. While at UNC, he was appointed as faculty associate at UNC's School of Public Health Department of Health Policy and Administration.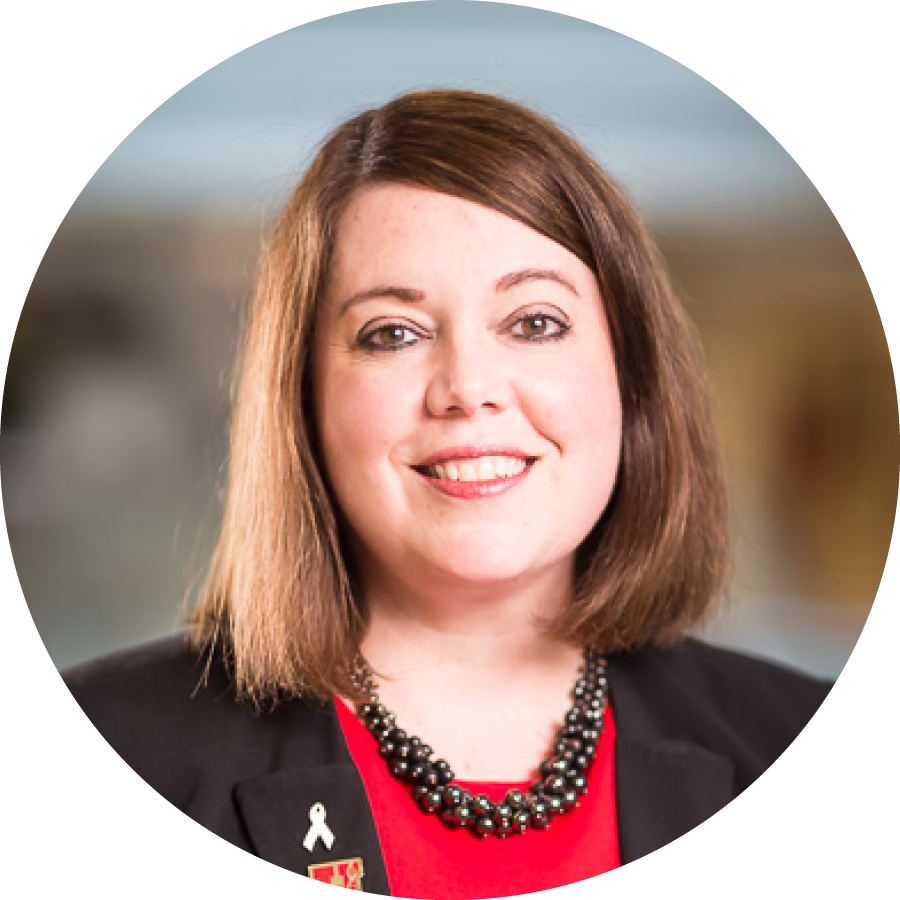 Alison Flynn Gaffney, MHA, CMRP, FACHE
Executive Director of University of Utah Hospital, Service Lines, and System Planning, University of Utah Health
Alison Flynn Gaffney has been with University of Utah Health since 2017, currently serves as the executive director of University of Utah Hospital, and is responsible for U of U Health services lines and system planning. Previously, Gaffney was the executive director responsible for U of U Health perioperative, imaging, lab, and ancillary services.
Before joining U of U Health, Gaffney worked for close to three decades in senior-level strategic, operations, and consulting roles at academic medical centers, community hospitals, and consulting companies. Gaffney was most recently at GNYHA Ventures, Inc., and has worked for other global organizations, such as Giuliani Partners, LLC, and New York-Presbyterian Hospital/Weill-Cornell Medical Center. In these roles and others, Gaffney has been a proven leader in health systems operations, financial management, supply chain, faculty and staff development, and strategic planning. Gaffney received her bachelor of science degree in healthcare administration and master's in health services administration from Iona College in New York. Gaffney is a board-certified fellow of the American College of Healthcare Executives (FACHE) and certified materials and resource professional (CMRP) through the Association for Healthcare Resource and Materials Management.
Gaffney also teaches in the David Eccles School of Business master of health administration (MHA) program and is a past and present member of numerous boards, including but not limited to boards of the Ronald McDonald House Charities of the Intermountain West, Women Who Succeed, and Saint John the Baptist Elementary and Middle Schools, volunteering her time and expertise to impact organizations and people in positive ways.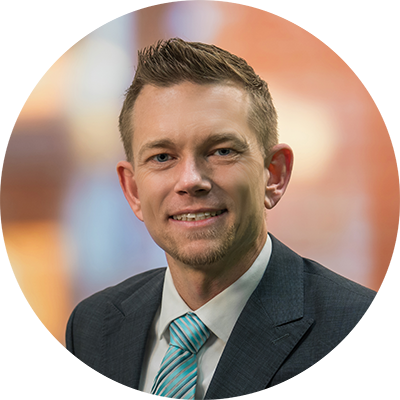 Sandy Richman, MBA, C(ASCP)
Director of Consultative Services, ARUP Laboratories
Sandy Richman is director of Consultative Services at ARUP Laboratories and has more than 20 years of combined clinical, financial, and consulting experience in the healthcare industry. Before joining ARUP, Richman was vice president of Healthcare Advisory Services at PNC Healthcare, where he worked closely with leadership teams from hospitals across the country to improve their revenue cycle and treasury management operations. Richman also has extensive experience assisting hospitals with emergency department improvement, strategic planning and pricing, financial analysis, operations improvement, and market research. He holds a master's degree in business administration from the University of Utah and is board certified as a technologist in chemistry by the American Society for Clinical Pathology. Richman is a frequent speaker for the Healthcare Financial Management Association. He also is a member of the American College of Healthcare Executives and the Clinical Laboratory Management Association. Richman's research interests include revenue cycle management, market research, and financial analysis and modeling.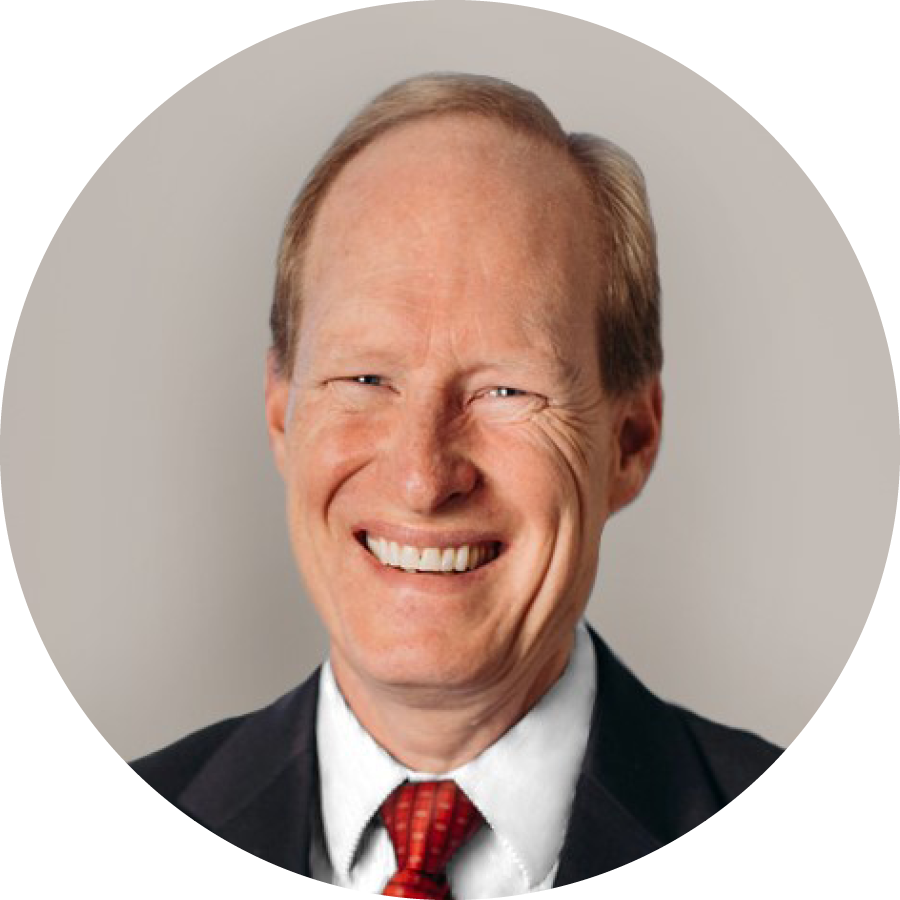 Sterling T. Bennett, MD, MS
Senior Medical Director, Pathology and Laboratory Medicine; Medical Director, Central Laboratory, Intermountain Healthcare
Dr. Sterling Bennett is affiliated with Intermountain Healthcare where he is the senior medical director of Pathology and Laboratory Medicine and the medical director of the Central Laboratory. He recently stepped down as chair of the Intermountain Medical Center Department of Pathology after 12 years. He is a member of Utah Pathology Services and has served as vice president and on the Board of Directors.
He is an adjunct associate professor of pathology at the University of Utah and has received the Outstanding Teaching Award in Clinical Pathology three times.
Dr. Bennett received BS and MD degrees from the University of Utah and an MS degree in Health Informatics from the University of Minnesota. At the University of Minnesota, he also completed a residency in clinical pathology, a National Library of Medicine fellowship in Medical Informatics, and a fellowship in Blood Banking/ Immunohematology. He is board certified in Clinical Pathology and Blood Banking/Transfusion Medicine..
Dr. Bennett is actively involved in numerous professional organizations, currently serving as President of the Compass Group (an organization of laboratory leaders in not-for-profit integrated healthcare systems), as an examiner of the American Board of Pathology (Management and Informatics Test Development and Advisory Committee), and on the Board of Directors of the Project Santa Fe Foundation.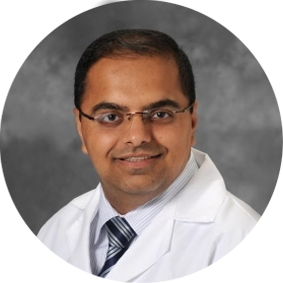 Gaurav Sharma, MD, FCAP
Division Head of Regional Laboratories, Department of Pathology and Laboratory Medicine, Henry Ford Health System
Gaurav Sharma is a clinical pathologist practicing at Henry Ford Hospital in Detroit, Michigan, where he is a part of the medical leadership team for the regional laboratory, clinical pathology core laboratory, outreach laboratory, laboratory formulary, and ISO 15189 accreditation initiatives. He is a strong believer in the use of informatics to bridge the gap between clinical laboratories and clinicians.
Board certified in anatomical-clinical and molecular-genetic pathology as well as clinical informatics, Sharma's training includes a residency at Henry Ford Hospital and fellowships at the University of Pittsburgh and the University of Michigan.
Currently, Sharma chairs the CAP 15189 Committee of the College of American Pathologists (CAP) and has previously served on the board of the Michigan Society of Pathologists, the Standards and DIHIT Committees of CAP, the CheckPath Clinical Pathology Committee of the American Society for Clinical Pathology (ASCP), and the Informatics Committee of the U.S. and Canadian Academy of Pathology. He is a recipient of the CAP Translational Diagnostics Advanced Training Grant, the CAP Leadership Development Award, and the ASCP 40 Under 40 Award. His work in the field of laboratory analytics and quality management systems has been featured in CAP Today and ASCP Critical Values.