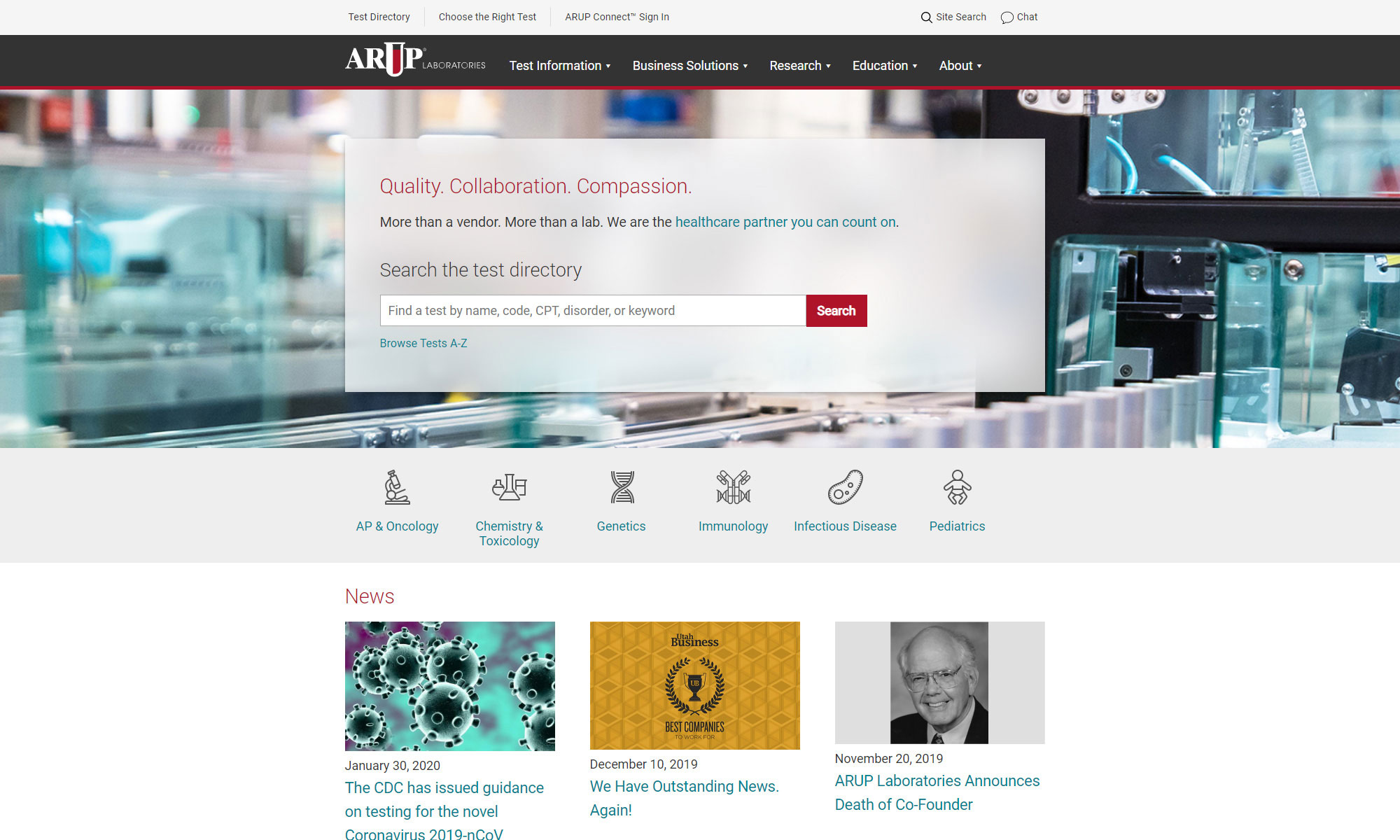 February 9, 2020
We've heard your requests, and we have refreshed our look and feel to better meet your needs.
After extensive user feedback and testing, we have updated our sites and you will start seeing changes on February 9, 2020.
Changes to note:
The look has been modernized and standardized.
Some content has been consolidated to make navigating easier and to help you find key information faster.
ARUP Connect's main menu has been moved to the left and designed for a better user experience. All functionality remains the same.
There is no need to change any of your bookmarks, but if you run into any issues, please contact Client Services, keyword: web refresh. Our goal is to make this update as seamless as possible for you.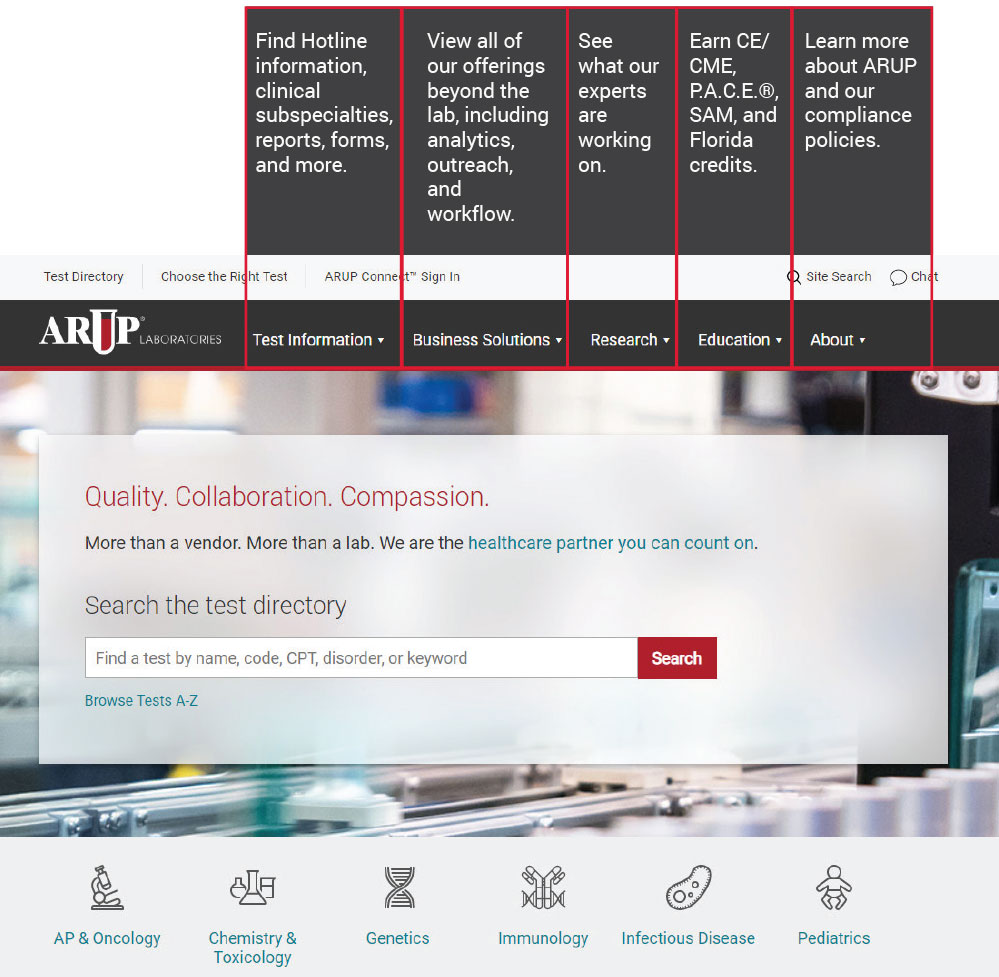 ---
Some Content Has Been Consolidated for Your Convenience
Quarterly and Immediate Change Hotlines can now be found on one page, organized by date.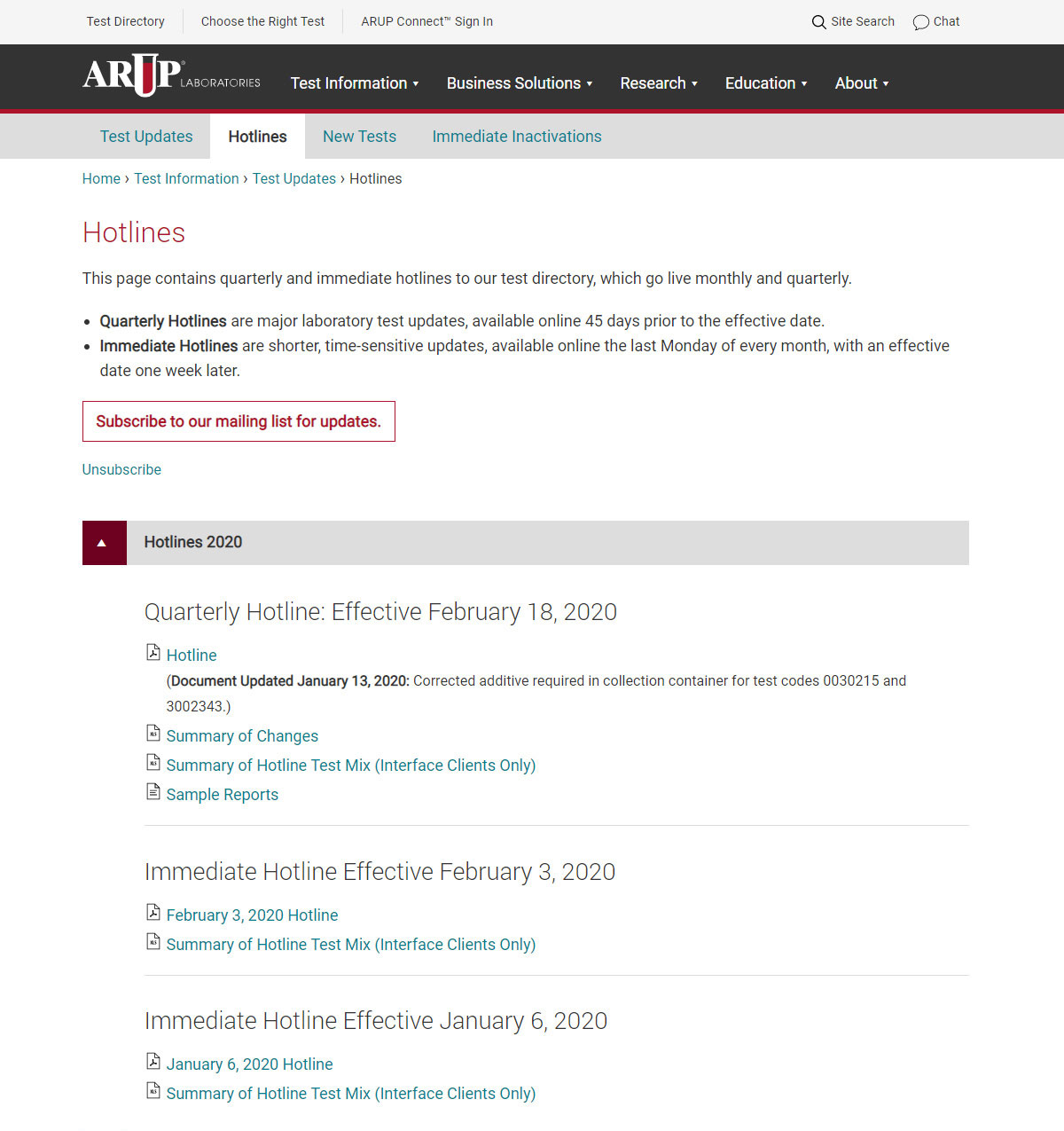 ---
ARUP Connect has been Redesigned to Improve the User Experience
The sign-in page has a new look and feel. None of the fields have changed. It is simply a more consolidated sign-in process.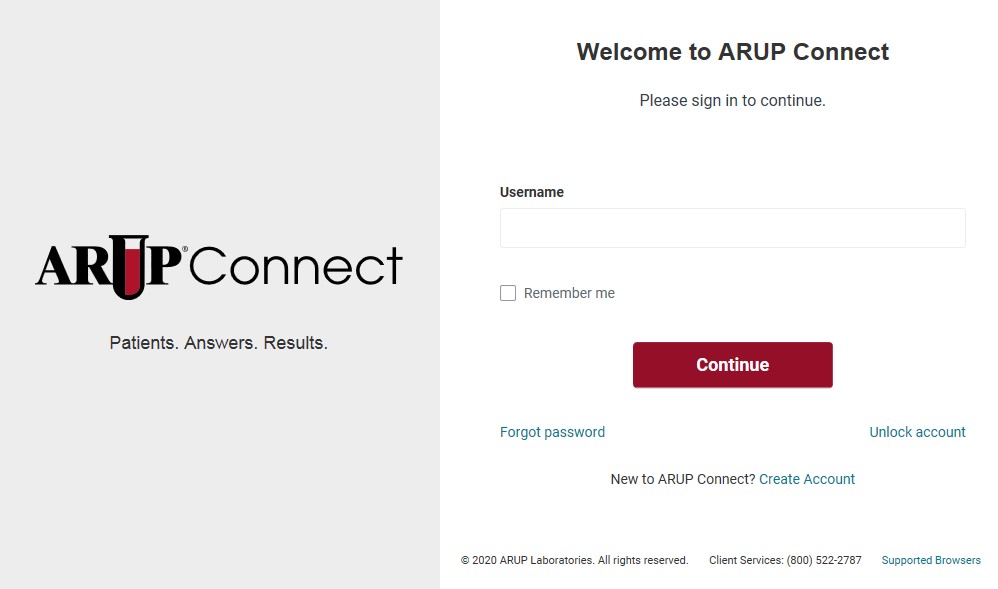 On Connect's home page, the main menu has been redesigned and moved to the left side of the page. You can choose to collapse the menu to increase your workspace. None of the functionality has changed, and all of your information is still under the same headings as before. We understand that it will take a little time to get used to the new layout, but we're confident you'll be happy with our changes.