Sudden Cardiac Death Prevention with Molecular Diagnostics
Wednesday, September 20, 2017, 11 a.m.–Noon MT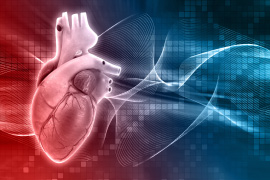 Sudden cardiac death (SCD), also known as sudden arrest, is a major health problem worldwide. It's been estimated to affect over 300,000 patients annually in United States; in the range of 50-100 per 100,000 persons. A dynamic triggering factor usually interacts with an underlying heart disease, either genetically determined or acquired, and the final outcome is the development of lethal tachyarrhythmias. A comprehensive DNA test can identify at a young age the patients at risk for SCD. Prevention and early treatment prior to the disease being expressed greatly benefits patients and reduces the risk of sudden cardiac death.
Learning Objectives
Describe sudden cardiac death (SCD) as a disease contributing to the United States mortality rate.
Identify genetic causes of inherited cardiovascular diseases.
Discuss a molecular strategy for comprehensive diagnosis of patients with monogenic cardiovascular disease.
Discuss advanced strategies for the prevention and treatment for patients identified at risk for SCD.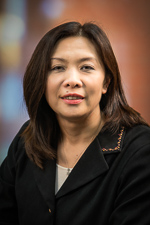 Rong Mao, MD, FACMG
Section Chief, Molecular Genetics and Genomics, ARUP Laboratories
Professor of Pathology, University of Utah School of Medicine
Dr. Mao is a professor of pathology and co-director of the Clinical Molecular Genetics Fellowship Program at the University of Utah School of Medicine. She received her MD from Capital University of Medicine in Beijing, China and her MS in molecular pathology from Beijing Union Medical College. She is board certified by the American Board of Medical Genetics, with a subspecialty in clinical molecular genetics, and certified with the New York State Department of Health, with a subspecialty in genetic testing. She is a member of several professional societies, including American College of Medical Genetics and Genomics, Association for Molecular Pathology, and American Society of Human Genetics. Her research interests include the genotype-phenotype correlations in inborn errors of metabolism and genetic diseases in the RAS/MAPK pathway; she is also involved with implementing next-generation sequencing techniques into molecular diagnostics.
Available Continuing Education Credits for this Webinar
The program has been approved for one (1) contact hour through ARUP, which is approved as a provider of continuing education programs in the clinical laboratory sciences by the American Society for Clinical Laboratory Sciences (ASCLS) P.A.C.E.® Program.
This event is also approved for one (1) CEU of Florida credit and meets the requirements for the Molecular Pathology category.

Redeem Link:
http://www.aruplab.com/training_media/webinars/suddencardiac_pace_page.html
Handout Link:
http://www.aruplab.com/files/resources/education/ARUP-Cardiac-Handout.pdf