Autoantibody Testing in the Diagnosis of Autoimmune Neurological Disorders
Autoantibody Testing in the Diagnosis of Autoimmune Neurological Disorders
Thursday, June 22, 2017, 11 a.m.–Noon MT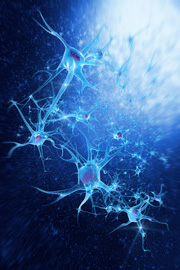 Autoimmune neurology is a rapidly evolving field, with additional autoantibodies continually being identified. This presentation will focus on the laboratory's role in diagnosing and managing autoimmune neurologic disorders, including paraneoplastic neurological syndromes (PNS), autoimmune encephalitis, and autoimmune neuromuscular junction disorders. Also discussed will be methods for detecting autoantibodies in serum and CSF, with an emphasis on their strengths and weaknesses, as well as testing strategies for autoimmune neurologic diseases.
Learning Objectives
Understand the role of autoantibody testing in diagnosis and management of autoimmune neurologic disorders
Compare and contrast methods used to detect the relevant autoantibodies
Describe different strategies for autoantibody testing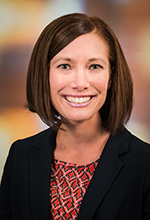 Lisa K. Peterson, PhD
Medical Director, Immunology
Dr. Peterson is an assistant professor of pathology at the University of Utah School of Medicine. She received her PhD in experimental pathology from the University of Utah and completed a postdoctoral fellowship in the Department of Immunology at National Jewish Health and the University of Colorado School of Medicine in Denver. Dr. Peterson continued her training with a clinical immunology fellowship at the University of Utah. Her research interests include cellular immunology and autoimmune immunology, with a focus on autoimmune neurology. Dr. Peterson is a member of the Association of Medical Laboratory Immunologists, the Clinical Immunology Society, and the American Society for Microbiology.
Available Continuing Education Credits for this Webinar
The program has been approved for one (1) contact hour through ARUP, which is approved as a provider of continuing education programs in the clinical laboratory sciences by the American Society for Clinical Laboratory Sciences (ASCLS) P.A.C.E.® Program.
This event is also approved for one (1) CEU of Florida credit and meets the requirements for the Serology/Immunology category.

Redeem Link:
http://www.aruplab.com/training_media/webinars/autoantibody_pace_page.html
Handout Link:
https://www.aruplab.com/files/resources/education/ARUP-Autoantibody-Webinar-Handout.pdf