A Quick Guide to the Analytics Behind Genomic Testing
Thursday, December 28, 2017, 11 a.m.–Noon MT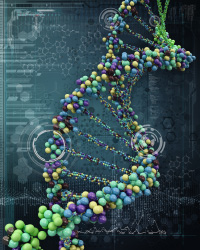 This course features introductory information about the role of bioinformatics in clinical genomic testing by NGS from the perspective of a national reference laboratory. An overview of the various types of bioinformatics pipelines, variant detection methods, and the computational infrastructure supporting these analytical pipelines will be discussed. This course will end with an overview of the validation strategy for bringing a new bioinformatics platform online for clinical production.
Learning Objectives
Catalogue various types of bioinformatics analyses that support clinical genomic testing
Enumerate types of variant classes
Describe algorithmic methods for variant detection by NGS
Compare and contrast germline and somatic clinical bioinformatics pipeline methodologies
Discuss the infrastructure complexity required to support analytics for NGS testing at scale in the cloud
Introduce validation strategies for bringing best-in-class pipelines into clinical production
Elaine Gee, PhD
Director of Bioinformatics, ARUP Laboratories
Dr. Gee is the director of Bioinformatics at ARUP. She leads teams of bioinformaticians, software programmers, data engineers, and analysts to generate analytical pipelines for processing raw NGS data for germline and somatic variant calling, as well as applications in infectious disease. Her team has scaled best-practices pipelines, built compute infrastructure in the cloud, and created a robust genomic data warehouse. Her background extends beyond genomics testing and includes cross-disciplinary work in signal processing, molecular dynamics modeling, and instrument integration and control. Dr. Gee received her PhD in biophysics from Harvard University and a bachelor of science in physics from the California Institute of Technology.
Available Continuing Education Credits for this Webinar
The program has been approved for one (1) contact hour through ARUP, which is approved as a provider of continuing education programs in the clinical laboratory sciences by the American Society for Clinical Laboratory Sciences (ASCLS) P.A.C.E.® Program.
This event is also approved for one (1) CEU of Florida credit and meets the requirements for the Molecular Pathology category.

Handout Link:
/files/resources/education/Gee-AnalyticsWebinar_Handout.pdf