ARUP's Laboratory Test Directory
ARUP's Laboratory Test Directory contains complete, up-to-date test information, including methodology and reporting times, collection and transportation specifications, reference intervals, test notes, and CPT codes. Clients can access entries via an A to Z index and search by test name, key word, test number, or mnemonic.
Wildcard Searching
The * wildcard is used to search for many letters within a word and can be used when the spelling, suffix, or prefix of the search term are in question: e.g., manage* = management, manages, managed, manager, etc.; d*ing = divorcing, dividing, droning, etc.
The ? wildcard is used to search for a single letter within a word and can be used when the spelling of the search term is in question: e.g., h?t = hat, hit, hot, etc. (but will NOT find heat).
Lab Focus
---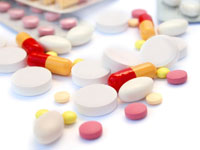 ARUP Launches Two FDA-Approved Companion Diagnostic Tests for Determining Gleevec Eligibility in Oncology Patients
These are the first laboratory-developed tests to be approved by the FDA under the humanitarian device exemption (HDE) program.
Read more.
---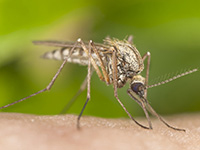 Zika Virus Testing
Per CDC guidelines, ARUP does not perform Zika virus testing. Clients should work with their state health department to triage this testing.
Utah Dept of Health Instructions for Submitting Diagnostic Specimens for Zika Virus Testing
Utah Infectious Disease Update: Zika Virus Infection and Pregnancy
Q & As for Obstetrical Healthcare Providers: Pregnant Women and Zika Virus Infection
---
Improper Push Caps Included with Screw Cap Supply
Some 4mL standard transport tube supplies (ARUP items #15824 CS/1000 and #46307 PK/100) may contain a package of caps that includes push caps along with the proper screw caps. Push caps will leak in transit. If you find push caps in your cap inventory, discard the entire bag and contact ARUP Client Services for a replacement supply.
Contact ARUP Client Services for more information; keyword: push cap.
---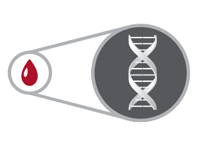 ARUP offers EGFR T790M Mutation Detection in Circulating Tumor DNA
ctDNA testing provides a quick, less invasive alternative to traditional biopsies for the evaluation of an NSCLC patient's EGFR T790M mutation status.
Read more.
---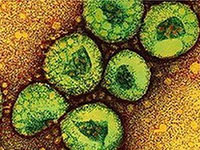 MERS-CoV Testing
Per CDC guidelines, ARUP does not perform viral cultures on samples from patients suspected to have MERS-CoV. We offer the following PCR assays and can assist with ruling out other respiratory pathogens: Respiratory Viral Panel (2007805), Chlamydia pneumonia (0060715), Legionella Species (2010125), and Mycoplasma pneumoniae (0060256).
More information about MERS-CoV testing can be found on the CDC website.
---
Cerdelga (Eliglustat) Monitoring Tests, Plasma
Cerdelga (eliglustat) is an FDA-approved medication for certain adults with Gaucher disease type 1. Visit our Cerdelga information page to learn more about test choice and interpretation.
Read more.