Importance of Clinical Information for Optimal Genetic Test Selection and Interpretation
Wednesday, March 13, 2013
11:00 a.m. MT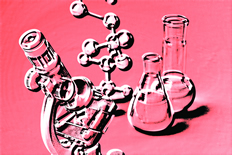 This webinar will focus on how genetic counselors utilize clinical information to complete a genetic test review to ascertain that the right test is ordered for the right patients at the right time. The webinar will illustrate specific costs savings, stemming from optimal genetic test selection and interpretation, to the patient, insurer, and hospital. The importance of clinical information to the post-analytic test-interpretation process will also be discussed.
Learning objectives:
Describe the relevance of clinical information to the genetic testing process.
Identify the clinical and financial importance of pre-analytic genetic test review.
Recognize the significance that clinical information plays in genetic test interpretation.
Define the role genetic counselors play in pre- and post-analytical test review.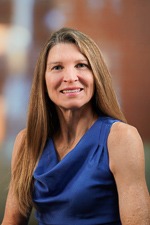 Christine Miller, MS, LC GC
Genetic Counselor

A genetic counselors at ARUP for more than a decade, Christine Miller functions as a liaison between the laboratory and ordering healthcare providers. Ms. Miller received a bachelor of science in biology from James Madison University and a master of science in genetic counseling from the University of South Carolina. She is a diplomat of the American Board of Medical Genetics and the course master for the Genetic Counseling Laboratory Rotation Program at the University of Utah. Ms. Miller established perinatal clinical genetics services at LDS Hospital, McKay Dee Hospital, and the Utah Valley Regional Medical Center.
Available Continuing Education Credits for this Webinar
The program has been approved for one (1) contact hour through ARUP, which is approved as a provider of continuing education programs in the clinical laboratory sciences by the American Society for Clinical Laboratory Sciences (ASCLS) P.A.C.E.® Program.
This event is also approved for one (1) CEU of Florida credit and meets the requirements for Molecular Pathology.
ARUP Institute for Learning
Watch Presentation Link:
http://youtu.be/EvOzFtGyCZI
Redeem Link:
http://www.aruplab.com/training_media/webinars/genetictest_pace_page.html
Handout Link:
http://www.aruplab.com/files/resources/education/ARUP_IFL-Presentation-Handout2013.pdf