AACC Annual Meeting & Clinical Lab Expo
Sign up for a Focus Group with ARUP Product Managers
Inborn Errors of Metabolism—The Needle in the Haystack
Tuesday, Aug 1, 10 a.m., booth #2445
Inborn errors of metabolism are single gene disorders affecting metabolic pathways. Individually, these disorders are rare; but they present clinically like common emergencies (e.g., neonatal sepsis and seizures). Correctly identifying these conditions is lifesaving. Excluding a metabolic disorder requires specific biochemical genetics (BCG) tests which evaluate several disorders at once, including ultra-rare diseases. An increasing number of BCG tests are done by mass spectrometry, providing increased throughput and improved analyte sensitivity and specificity. Developing clinical testing for metabolic disorders, especially ultra-rare disorders, can be challenging.
A daily challenge in our biochemical genetics lab is always striving to improve testing without ever losing sight of the clinical relevance of our tests.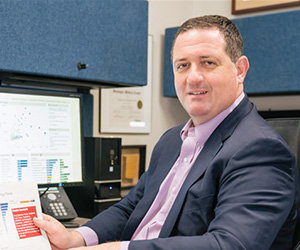 Irene De Biase, MD, PhD, FACMG, is a medical director of Biochemical Genetics and Newborn Screening and an assistant professor of pathology at the University of Utah School of Medicine. She received her MD and PhD in cellular and molecular genetics from Federico II University in Italy, and served as a postdoctoral fellow in molecular genetics at the University of Oklahoma Health Sciences Center and in clinical biochemical genetics at the Greenwood Genetics Center.
---
Inflammatory Myopathies—A Laboratory Update on Autoantibody Testing
Tuesday, Aug 1, 2 p.m., booth #2445
Inflammatory myopathies (IM) are rare and heterogeneous in clinical presentation and associated with diverse autoantibody targets. Most autoantibodies target intracellular proteins, including nuclear and cytoplasmic antigens and, based on their specificity, can be grouped into myositis-specific and myositis-associated autoantibodies. Testing methods have lagged behind those of the more common connective tissue diseases. This session will describe the use of specific autoantibodies and methods for defining clinical categories of IM, indications for testing, as well as implications for more personalized management.
We recognized an unmet need to offer meaningful and reliable testing methodologies as well as panels for the evaluation of inflammatory myopathies.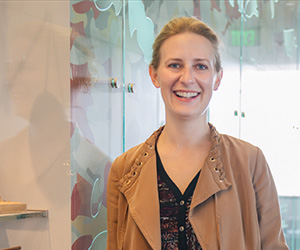 Anne E. Tebo, PhD, is a medical director of Immunology at ARUP and an associate professor of pathology at the University of Utah School of Medicine. She received her PhD from the Eberhard Karls Universität Tübingen in Germany and completed postdoctoral training in immunology at the University of Birmingham at Alabama. Dr. Tebo continued her training with a clinical immunology fellowship at the University of Utah School of Medicine. She is a member of the Association of the Medical Laboratory Immunologists, the American Association of Clinical Chemists, and the American College of Rheumatology.
---
Earning Customer Loyalty through Tough Love
Wednesday, Aug 2, 10 a.m., booth #2445
Laboratories and our clinician customers both aim for high quality patient care. Often, these providers behave in ways that limit our ability to deliver optimal lab testing. And often, laboratories accommodate that behavior in the interest of customer service. The solution? Laboratories must move from a traditional "the customer is always right" mindset to one of true partnership and shared accountability. This can paradoxically increase customer satisfaction and loyalty. I'll show how this approach has proved successful in companies outside healthcare.
Labs and clinical providers share a common goal: high quality patient care. So why are we afraid to hold providers accountable in order to improve the testing process?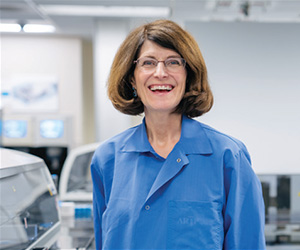 Brian Jackson, MD, MS, directs the Informatics Department at ARUP, which includes leading an experienced team in test-utilization management, ARUP Consult®, decision support, and software product management. He is ARUP's medical director for Referral Testing and an associate professor of pathology at the University of Utah School of Medicine. He frequently presents nationally on economic analysis of diagnostic testing and physician utilization of laboratory tests.
---
Advances in Viral Hepatitis Testing
Wednesday, Aug 2, 2 p.m., booth #2445
The landscape of laboratory testing for viral hepatitis is rapidly evolving. The introduction of direct-acting antiviral agents has revolutionized management of hepatitis C virus (HCV) infections; but significant challenges remain in identifying, diagnosing, and managing therapeutic interventions in HCV patients. There is also an increased recognition of the importance of other viral hepatitis agents such as hepatitis delta and hepatitis E in the United States. This session will provide an overview of the laboratory's role in the context of emerging technologies and current guidelines.
Appropriate test utilization for diagnosing and monitoring treatment response for various viral hepatitis etiologies is critical for both cost savings and improved patient care.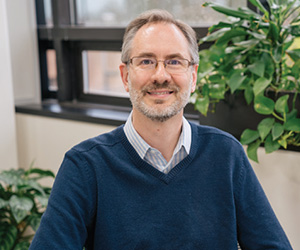 Patricia R. Slev, PhD, is the section chief of Immunology at ARUP and an associate professor of pathology at the University of Utah School of Medicine. She earned her PhD in immunology and laboratory medicine from the University of Florida, Gainesville and completed a fellowship in clinical chemistry at the University of Utah. Dr. Slev's research interests are in immunogenetics and pathogen interactions, particularly HIV and viral hepatitis.
Posters
Wyness SP, Straseski JA—Poster
Easy as 1, 2, 3? Trimester-specific TSH reference intervals in a well-characterized population using the Beckman Coulter 3rd IS immunoassay.
Erickson JA, Grenache DG—Poster
Performance evaluation of a total inhibin ELISA and reference intervals in female and male populations.
Lu J, Grenache DG—Poster
Development of an automated enzymatic method to quantify pyruvate kinase in red blood cells.
La'ulu SL, Genzen JR—Poster
Testosterone content in hyaluronidase powder: evaluation of commercially-available sources for the pretreatment of viscous body fluid specimens.
Owen WE, Hunsaker JJH, Genzen JR—Poster
Alpha-fetoprotein (AFP) in peritoneal, pleural and pericardial fluids: a body fluid matrix evaluation.
Wyness SP, La'ulu SL, Hunsaker JJH, Straseski JA—Poster
It's complex: a multistep process to determine a clinical cutoff for macroenzyme determination.
La'ulu SL, Wyness SP, Straseski JA—Poster
Method-specific reference intervals for thyroid function tests during the third trimester of pregnancy.
Hughs M, Frank EL—Poster
Modifications to improve sensitivity in a plasma catecholamines assay using LC-MS/MS.
Straseski JA—Poster
Thyroid-related testing utilization: a multi-center benchmark study.
Owen WE, Straseski JA—Poster
Fulvestrant interference with six automated estradiol immunoassays and an LC-MS/MS method: an analytical and clinical investigation.
Hunsaker JJH, La'ulu SL, Wyness SP, Genzen JR—Poster
Lipemic interference of ceruloplasmin assays—an evaluation of lipid removal methods.
Wabuyele SL, McMillin GA—Poster
Quantitative analysis of ethyl β-D-glucuronide (EtG) in human umbilical cord tissue by liquid chromatography tandem mass spectrometry (LC-MS/MS).
Wu F, Melis R, McMillin GA—Poster
Application of matrix assisted-laser desorption ionization time-of-flight mass spectrometry for CYP2D6 genotype and copy number analysis.
Gruzdys V, Merrigan SD, Johnson-Davis KL—Poster
Evaluation of quantitative microsampling for immunosuppressant drug monitoring.
Presentations
Cherie Petersen, BA, ARUP Laboratories, Moderator
Communicating Effectively When Facing Potential Conflict
Cherie Petersen, BA, ARUP Laboratories
Leadership Strategies: Cultivating Engagement Through Leadership
Elizabeth Frank, PhD, University of Utah/ARUP Laboratories
Micronutrients - Vitamins
Robert Schmidt, MD, PhD, MBA, University of Utah
Inter-Facility Benchmarking and Meaningful Design of Utilization Studies
Valentinas Gruzdys, ARUP Laboratories
Evaluation of Quantitative Microsampling for Immunosuppressant Drug Monitoring
Valentinas Gruzdys, PhD, University of Utah
Was That the Right Decision? A Post-Mortem Analysis of a Multi-Year Quality Improvement Process
David Grenache, PhD, University of Utah & ARUP Laboratories, Moderator
Multi-Marker Strategies for Ovarian Cancer Risk Assessment
Kamisha Johnson-Davis, PhD, University of Utah / ARUP Laboratories
Biomarkers to Detect Alcohol Exposure
Brian Jackson, MD, MS, ARUP Laboratories and University of Utah
Transforming Laboratory Medicine from Volume to Value: Shifting the Focus to Outcomes and a Value Proposition
Fang Wu, PhD, University of Utah and ARUP Laboratories
Evaluation of MALDI-TOF Mass Spectrometry for Pharmacogenetic Testing in Clinical Laboratories
Carmen Gherasim, PhD, ARUP Laboratories
Emerging Trends in Vitamin Supplementation
San Diego Convention Center